At a Glance
Uppers
"Breakthrough projects with an amazing set of friends"
"Non-hierarchical, meritocratic, and easy going culture"
"Agility of a small firm with the muscles of a global organization"
Downers
"Disparity in work cultures and approaches between offices"
"Work/life balance is project dependent"
"Travel and unpredictability"
The Buzz
"A bit technical, but well regarded."
"Have very good diversity policies, and seems as though everyone is very nice."
"Strong, but niche."
"Well-known name for finance-related consulting projects."
About Oliver Wyman Europe
Oliver Wyman is part of the Marsh & McLennan Companies (MMC), a global professional services network with brands and affiliates in more than 100 countries. The largest component of Oliver Wyman Group is Oliver Wyman, a management consulting business which has more than 4,000 consultants working out of offices in over 50 cities spread across some 26 countries. Oliver Wyman Group also includes NERA Economic Consulting and the brand and identity consultancy Lippincott.
The firm's consulting services cover the automotive, aviation, aerospace and defense, communications, digital, energy, media, financial services, industrial products and services, health and life sciences, public policy, retail and consumer products, and surface transportation sectors. Its clients include numerous Global 1000 companies, more than 80 percent of the world's largest 100 financial institutions and heads of Fortune 1000 companies.
Global reach
Although Oliver Wyman is headquartered in New York, the firm has a very cosmopolitan flavor with a footprint on five continents. While the firm has a strong foothold in North America, more than half of its offices are located elsewhere, and more than 50 percent of its employees are European. Further boosting the company's geographic and business reach, meanwhile, is the fact that the other companies owned by parent company MMC are available, should opportunities arise for collaboration with Oliver Wyman. Lastly, the company's global staffing approach places consultants on projects based on expertise and development need, no matter their home office. Cross-pollination throughout the offices is the norm rather than the exception.
Nonprofit opportunities
The firm is committed to the concept of work-life balance and, as part of that commitment, it offers several programs for staff to recharge their batteries or pursue other interests. One example is the Non-Profit Fellowship program, in which employees can choose to work for a non-profit organization for three to six months, while the firm pays a stipend equivalent up to 40 percent of their salary. Since 2008, Oliver Wyman has had an alliance with micro-lending organization Kiva.org, operating a formal externship program that dedicates consulting staff to supporting Kiva's expansion. Oliver Wyman has a strong relationship with One Acre Fund, an organization which invests in farmers in Kenya, Rwanda, and Burundi to generate a permanent gain in farm income to reduce poverty and hunger. Additionally, consultants have collaborated with organizations such as Teach for India & Teach for Canada, United Way, Technoserve, PEAS (promoting Equality in African Schools)Baseball for Peace, World Bank, Think Equal, to name a few.
Oliver Wyman has also established long-term partnerships with select non-profit organizations to provide pro-bono consulting services. For example, it has worked with Room to Read, which aims to transform the lives of children in developing countries by focusing on literacy and gender equality in education. The Boston, Stamford, Houston and London Symphony Orchestras, Junior Achievement, Women's World Banking, Vision Fund International, Trees for Cities, The Entrepreneurial Refugee Network, Bob Woodruff Foundation, German Red Cross, Suicide Prevention in Australia, and Guiding Eyes for the Blind are all organizations for which Oliver Wyman provided assistance. The list continues to grow and overviews of Oliver Wyman's work is available through their annual social impact report.
Experts at research
It's not enough for Oliver Wyman's consultants to know their industries—they have to know them well enough to be able to publish cutting edge reports on the state of those industries and the multitude of forces that are reshaping them. For example, the firm has been putting out a "State of the Financial Services Industry" report every year since 1997.  Their Oliver Wyman Health blog tracks "the business of transforming healthcare" with contributions from Oliver Wyman Partners and healthcare industry innovators.
In addition to a steady stream of articles that are regularly shared with clients, Oliver Wyman publishes seven journals annually which contain the firm's latest thinking on issues of importance to senior business leaders. Its annual Oliver Wyman Risk Journal has existed since 2011 and the Oliver Wyman Retail Journal has been published since 2012. An annual "Ten Ideas" report examines how an important macro trend is changing multiple industries; the 2016 version focused on digital innovations. Additionally, the firm conducts research each year with the World Economic Forum – the latest report in collaboration with the Forum, "Balancing Financial Stability, Innovation, and Economic Growth," looks at the implications of the Fourth Industrial Revolution – a technology-led transformation that is fundamentally altering the way people work, live and relate to one another – on the global financial system.  Oliver Wyman also contributes to the work done by parent company MMC with the Forum on global risks. The results are published in their annual "Global Risk Report," which identifies all the major global risks, assesses their economic impact and recommends mitigation solutions.
The firm's partners regularly contribute opinion pieces to financial and business publications such as the Harvard Business Review, Forbes, the Wall Street Journal, and the Financial Times. Oliver Wyman frequently highlights new reports and thought leadership on the Insights section of its website, in its Ideas app (available from the Apple App Store), on LinkedIn and on Twitter.
IN THE NEWS
June 2017
Oliver Wyman and the Federation of European Securities Exchanges Announce New Report Titled: Strengthening Europe's Position in Global Capital Markets
Oliver Wyman and the Federation of European Securities Exchanges (FESE) announced a new report titled "Strengthening Europe's Position in Global Capital Markets" which sets out principles that can guide the development of European capital markets making them more liquid, transparent, and efficient. The ultimate aim is to facilitate growth of the real economy and to protect European capital markets from numerous headwinds facing them.
This report outlines six principles that should guide the development of Europe's capital markets, and recommends specific policy initiatives.
Harvard Business Review China: Richard McKenzie And Nick Harrison On Using Zero-based Approach To Cut Costs From A Retail Operating Model
Oliver Wyman Partners Richard McKenzie and Nick Harrison authored an article for Harvard Business Review China on how retailers can cut between 20 to 40 percent of costs from their retail operating model. To read the entire article, please click here.

Oliver Wyman and Deutsche Bank Research Release New Wealth Management Report: Time to Advance and Defend
Oliver Wyman and Deutsche Bank Research released a new wealth management industry study entitled Time to Advance and Defend.   Wealth management valuations have reached record highs over the past years. Going forward, rising US interest rates represent a strong cyclical upside for the industry as a whole. However, assets under management growth is expected to slow from eight percent per year to five percent per year until 2021 on the back of lower asset returns. Fee levels may come under pressure due to higher transparency standards, disruptive competitors and the shift to passive products.The report estimates an 11 percentage point drag on industry profitability over the next five years.  To drive future growth and profitability, wealth managers should:  Increase allocations to alternative assets; capture onshore assets under management growth in emerging markets; exploit revenue synergies through greater cross-selling; adapt advisory models, for example by investing in digital capabilities; automate and digitise processes to enhance accuracy, security and efficiency.
The report also elaborates on ways for wealth managers to identify new revenue streams by drawing inspiration from the technology industry, where firms often compete in one or more areas rather than offering an end-to-end service. Potential opportunities include providing non-banking products and services, making wealth management platforms available to the broader market or focusing on niche products or capabilities.
May 2016
Harvard Business Review: Davide Taliente and Constanze Windorfer on Multinationals and The Current Political Mood
Oliver Wyman partner Davide Taliente and engagement manager Constanze Windorfer wrote an article for Harvard Business Review titled "How Multinationals Can Adapt to a Political Mood That Doesn't Care for Them at All." The article explores what the end of globalization really means for international organizations.  To read the entire article, please click here.
Oliver Wyman Energy Journal, Vol. 3
The global energy industry is in the midst of a perfect storm. Intense competition, persistent economic volatility, and a rapidly evolving political and regulatory landscape are disrupting and transforming almost every aspect of the sector. The effects are being felt far beyond the industry. From national governments that rely on revenue from energy to finance their economies, to consumers who are being empowered to produce and sell their own electricity, virtually no person, industry, or nation remains unaffected. Moreover, the pace of change shows no signs of slowing. The transition from fossil fuels to low or no-carbon sources – triggered by a confluence of new technologies, cheaper alternatives, and a raft of new international agreements and rules to reduce greenhouse gas emissions – is proving to be a crucial catalyst for accelerating this transformation.
At every level, these oil and gas companies, utilities, and commodity traders are adopting new business models and best practices from other industries to optimize the value of existing operations and assets and, even more importantly, build new and sustainable revenue streams. The perspectives and insights in this, the third edition of the Oliver Wyman Energy Journal, represent the latest thinking across our global energy practice on the current and emerging opportunities and risks facing the industry.
April 2017
The Diverse Digital Families of Britain Unveiled by Oliver Wyman
Today six archetypes of consumers, Britain's Digital Families, are revealed to help companies better understand their customers and how to serve them. Global management consultancy Oliver Wyman analysed survey data from over 1,500 respondents in its Britain's Digital DNA research to profile the digital families that make up Britain today. The results show a quarter (24 percent) are comfortable with the pace of digital change and innovation and are Laidback Luis, while 19 percent are Anxious Andersons. The remaining families are the Carefree Careys (15 percent), the Online Owens (15 percent), the Contributing Coles (15 percent), and the least digitally savvy of all: the Analogue Alis (12 percent).
MRO Survey 2017: When Growth Outpaces Capacity
Oliver Wyman's 2017 MRO survey finds that executives from the maintenance, repair, and overhaul (MRO) industry are worried about an anticipated shortfall in the number of adequately trained mechanics at a time when the global airline fleet is expanding and modernizing.
March 2017
Oliver Wyman's Women in Financial Services Report Mentioned in Media on International Women's Day
A Bloomberg story titled, "Women Rule Banking in Thailand as Men Find It Boring"explores why women in Thailand account for a majority of the finance and insurance workforce. In Thailand, where years of educational equality have combined with a profession that rewards math skills and merit, women comprise 31% of board and executive committee members in financial services—not exactly even with men -- but the highest proportion in the world after Norway and Sweden, according to a study last year by consulting firm Oliver Wyman. In the US, the representation of women in similar positions is 20%. Japan is at the bottom of the list, with 2%.  To read the entire article, please click here. The Bloomberg story was also picked up by The Straits Times and Rzeczpospolita in Poland.
A Huffington Post story, titled "For Women, The Bell Tolls" explores gender parity in the workforce including how the post-2008 financial crisis economic impacted the female labor market. According to the global management consultancy Oliver Wyman's Women in Financial Services report, "Female representation is growing on financial services boards (20 per cent in 2016) and executive committees (16 per cent in 2016), but progress is slow. At current rates of growth, financial services globally will reach 30 per cent female executive committee representation by 2048 only. Moreover, progress seems to have slowed in some geographies, compared to what we found out in 2014."  To read the entire article, please click here.
Financial News also included data from the report in a story titled "Russian Banks Give Europe a Lesson in Equality" which can be viewed here.
Oliver Wyman's Women in Financial Services report can be viewed here.
January 2017
World Economic Forum Annual Global Meeting in Davos-Klosters, Switzerland
Oliver Wyman uses this unique gathering of over 3,000 leaders from business, government, academia, and the arts to showcase some of its leading ideas to a premier audience assembled, in the words of the Forum, "to improve the state of the world."
2017 saw the launch of a flagship report, "Transforming for Future Value," which illustrated how Financial services firms face disruptive new threats in a digital world. Simply to preserve value, they will need to aggressively digitize front-to-back. But to thrive and create value, they must go further, by finding and occupying powerful positions in increasingly open ecosystems of providers.  The Health and Life Sciences Partners also hosted a senior panel on "Vulnerable Populations and the Great Health Divide."  In parallel and in partnership with Marsh & McLennan Companies, the annual Global Risk Report was launched just prior to Davos. For full details on the wide range of impact and activity, please visit Oliver Wyman's Davos microsite.
Why Work Here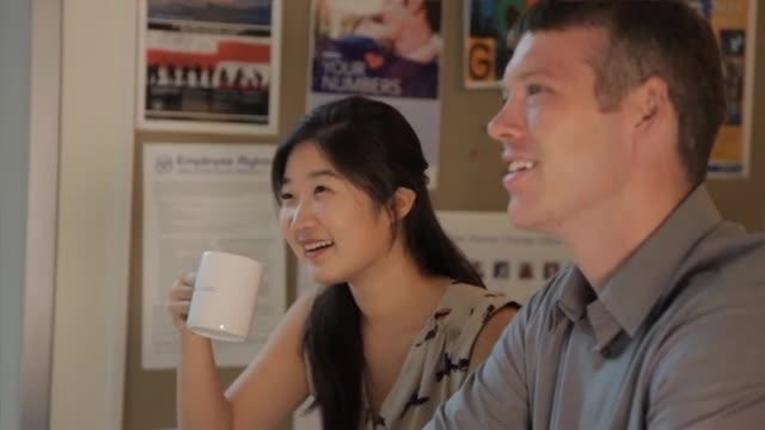 Oliver Wyman Europe
55 Baker Street
London W1U 8EW
Phone: +44 20 7333 8333

Stats
Employer Type: Subsidiary
Stock Symbol: MMC
Stock Exchange: NYSE
CEO: Scott McDonald
2017 Employees (All Locations): 4,500

Major Office Locations
New York, NY
Over 58 offices across 26 countries

Affiliated Companies
Major Departments & Practices
Actuarial
Automotive
Aviation, Aerospace & Defense
Business Transformation
Communications, Media & Technology
Corporate Finance & Restructuring
Digital
Energy
Finance & Risk
Financial Services
Health & Life Sciences
Manufacturing Industries
Marketing & Sales
Organization Effectiveness
Operations & Technology
Public Sector
Retail & Consumer Products
Strategy
Surface Transportation
Sustainability
Value Sourcing