At a Glance
Uppers
"Working with incredible people to help solve some of the most challenging problems"
"Fast track to partner, transparent promotion policy"
"Intellectual caliber of people working at the firm"
Downers
"Sometimes, hours can be long"
"Brand is weaker than our work"
"Can be difficult to avoid financial services work in the first few years"
The Buzz
"Smart people, great culture, and great promotional policies."
"A bit of a boutique, but strong in financial services."
"Tough but intelligent."
About Oliver Wyman
Oliver Wyman is part of the Marsh & McLennan Companies (MMC), a global professional services network with brands and affiliates in more than 100 countries. The largest component of Oliver Wyman Group is Oliver Wyman, a management consulting business which has more than 4,000 consultants working out of offices in over 50 cities spread across some 26 countries. Oliver Wyman Group also includes NERA Economic Consulting and the brand and identity consultancy Lippincott.
The firm's consulting services cover the automotive, aviation, aerospace and defense, communications, digital, energy, media, financial services, industrial products and services, health and life sciences, public policy, retail and consumer products, and surface transportation sectors. Its clients include numerous Global 1000 companies, more than 80 percent of the world's largest 100 financial institutions and heads of Fortune 1000 companies.
Global reach
Although Oliver Wyman is headquartered in New York, the firm has a very cosmopolitan flavor with a footprint on five continents. While the firm has a strong foothold in North America, more than half of its offices are located elsewhere, and more than 50 percent of its employees are European. Further boosting the company's geographic and business reach, meanwhile, is the fact that the other companies owned by parent company MMC are available, should opportunities arise for collaboration with Oliver Wyman. Lastly, the company's global staffing approach places consultants on projects based on expertise and development need, no matter their home office. Cross-pollination throughout the offices is the norm rather than the exception.
Nonprofit opportunities
The firm is committed to the concept of work-life balance and, as part of that commitment, it offers several programs for staff to recharge their batteries or pursue other interests. One example is the Non-Profit Fellowship program, in which employees can choose to work for a non-profit organization for three to six months, while the firm pays a stipend equivalent up to 40 percent of their salary. Since 2008, Oliver Wyman has had an alliance with micro-lending organization Kiva.org, operating a formal externship program that dedicates consulting staff to supporting Kiva's expansion. Oliver Wyman has a strong relationship with One Acre Fund, an organization which invests in farmers in Kenya, Rwanda, and Burundi to generate a permanent gain in farm income to reduce poverty and hunger. Additionally, consultants have collaborated with organizations such as Teach for India & Teach for Canada, United Way, Technoserve, PEAS (promoting Equality in African Schools)Baseball for Peace, World Bank, Think Equal, to name a few.
Oliver Wyman has also established long-term partnerships with select non-profit organizations to provide pro-bono consulting services. For example, it has worked with Room to Read, which aims to transform the lives of children in developing countries by focusing on literacy and gender equality in education. The Boston, Stamford, Houston and London Symphony Orchestras, Junior Achievement, Women's World Banking, Vision Fund International, Trees for Cities, The Entrepreneurial Refugee Network, Bob Woodruff Foundation, German Red Cross, Suicide Prevention in Australia, and Guiding Eyes for the Blind are all organizations for which Oliver Wyman provided assistance. The list continues to grow and overviews of Oliver Wyman's work is available through their annual social impact report.
Experts at research
It's not enough for Oliver Wyman's consultants to know their industries-they have to know them well enough to be able to publish cutting edge reports on the state of those industries and the multitude of forces that are reshaping them. For example, the firm has been putting out a "State of the Financial Services Industry" report every year since 1997.  Their Oliver Wyman Health blog tracks "the business of transforming healthcare" with contributions from Oliver Wyman Partners and healthcare industry innovators.
In addition to a steady stream of articles that are regularly shared with clients, Oliver Wyman publishes seven journals annually which contain the firm's latest thinking on issues of importance to senior business leaders. For example, its annual Oliver Wyman Risk Journal has existed since 2011 and the Oliver Wyman Retail Journal has been published since 2012.  The annual Velocity Journal captures the latest in transport, travel, and logistics.   Additionally, the firm conducts research each year with the World Economic Forum - current projects include research on active investor stewardship and a multi-year initiative Balancing Financial Stability, Innovation, and Economic Growth (FSIEG). This collaboration brings together senior industry representatives and experts from prominent banks, insurance, fintech companies and the public sector. A key part of this review has focused on the appropriate use of customer data in financial services.  Oliver Wyman also contributes to the work done by parent company MMC with the Forum and Zurich Insurance Group on global risks. The results are published in their annual "Global Risks Report," which identifies all the major global risks, assesses their economic impact, and recommends mitigation solutions.
The firm's partners regularly contribute articles and opinion pieces to financial and business publications such as the Harvard Business Review, Forbes, MIT Sloan Management Review, the Wall Street Journal, the World Economic Forum's Agenda blog, and the Financial Times. Oliver Wyman frequently highlights new reports and thought leadership on the Insights section of its website, in its Ideas app (available from the Apple App Store), on LinkedIn, and on Twitter.
IN THE NEWS
September 2018
Oliver Wyman in Harvard Business Review:  How a Cyber Attack Could Cause the Next Financial Crisis
Oliver Wyman Partners Til Schuermann and Paul Mee use the occasion of the anniversary of Lehman Brothers' collapse to look forward and consider where the next challenges will come from.  Ever since the forced bankruptcy of the investment bank Lehman Brothers triggered the financial crisis 10 years ago, regulators, risk managers, and central bankers around the globe have focused on shoring up banks' ability to withstand financial shocks.  But the next crisis might not come from a financial shock at all. The more likely culprit: a cyber attack that causes disruptions to financial services capabilities, especially payments systems, around the world.

The Telegraph: Andrew Perry Discusses The Future Of Electric Vehicles In The UK
Andrew Perry, Principal in our Energy Practice, wrote an op-ed in The Telegraph where he looks at the UK's proposed investment in electric vehicles of £106 million for research and development in zero emission vehicles, new batteries and low carbon technology.
This follows an announcement in last year's Autumn budget of the launch of a £400 million investment fund to help accelerate charging infrastructure development.
With the government's commitment to end the sale of new conventional petrol- and diesel-engined cars and vans by 2040, and all cars and vans by 2050, Andrew argues that the best investment we can make is in our people. A skilled workforce will be essential, and we must develop a deep understanding of EV technology, smart charging and system management.
He adds that a long-term industrial strategy that supports research and market-based innovation, and which develops key skills that can adapt in a rapidly changing world, is essential to our transition into new technologies.
Financial Times: Sayli Chitre Named an FT & HERoes Champion of Women in Business 2018
Sayli Chitre, from Oliver Wyman's London office, has been named one of the 50 FT & HERoes Champions of Women in Business.
The second annual ranking of female and male executives celebrates those who have made a substantial difference to women's careers.
Sayli, who works in our practices of finance and risk and public policy, co-led our EMPOWERED diversity network for two years, which focuses on ethnic minorities and their allies. She liaises with universities as part of our recruitment efforts, and advises the firm on how to attract a diverse range of candidates.
On winning the award, Sayli said, "In initial meetings, others sometimes assume that I am the most junior person in the room – even when I am the team manager. Being taken seriously is a constant battle faced by many women, my advice is to never give up and seek support from your team when you need to be empowered."
Financial Times:  The Rise of US Banks After the Financial Crisis
In a special report on the anniversary of the 2008 financial crisis, the Financial Times recounts the collapse of Lehman Brothers and how banks reacted to the changes that followed.
In particular the article looks at how US banks have been overtaking European banks, a result of the subsequent eurozone debt crisis.
It highlights our research with Morgan Stanley "Wholesale Banks And Asset Managers – Winning Under Pressure," stating that between 2006 and 2016, the top five US banks gained 6 percentage points of market share in global wholesale banking revenues, while the top five Europeans have lost 4 percentage points.
 August
 Oliver Wyman in Harvard Business Review:  How Smart Speakers Are Poised to Reinvent the Travel Industry
Smart speakers, still just in the toddler stage as far as the development of the technology, mark the beginning of a new voice-enabled era of travel. Although travel providers have not led the pack on customer technology interfaces thus far, they now have another opportunity, with a particularly consumer-friendly technology, to change their image. They should seize it.
The Economist: Ron Harbour on Tariffs and the Auto Industry
Oliver Wyman Partner Ron Harbour was quoted in recent Economist article titled "How America's Car Industry is Coping with Trade Disputes".
The article discusses how the car industry is responding to a possible trade war. Ron Harbour of Oliver Wyman, said he thinks "the president will come out with fair and equitable agreements."
Oliver Wyman in Forbes: Consumers Would Pay More and Switch Transportation Mode to Get Smart Digital Services
Oliver Wyman partners Joris D'Incà, Patrick Lortie authored an article for Forbes about how consumers want efficient, seamless, and personalized transportation apps.
Not too many years from now, the same kind of centralized databases and platforms that make today's apps possible will give people access to driverless cars on demand and adjust the flow of city traffic, based on real-time data feeds. Commuters will be able to swap travel options on the fly, jumping from driverless ride-sharing to autonomous bus-train connections to avoid delay
All this will be part of "smart mobility" — the future's digitally connected approach to today's travel problems. With smart mobility, digital platforms will be designed to manage the travel experience from end to end and allow consumers to plan, book, and pay for their trips through one outlet — even if several providers are required to complete the journey. Only a few clicks away, integrated travel services like route maps, real-time travel information, real-time seating choices, and advanced porter booking will be available.  
 July 2018
 The Economist Covers Aging and Automation Report
 In a story titled, The Robots Coming for Your Job, The Economist covered a new report focused on aging and automation from Marsh & McLennan's Global Risk Center, Mercer, and Oliver Wyman.
 The report, titled "The Twin Threats of Aging and Automation" examines two major trends across 15 counties – aging western populations and automated jobs -- and found that older workers in Asia are most at risk to lose their jobs due to automation.
 The 15 countries are: Asia Pacific: China, Vietnam, Thailand, South Korea, Japan, Singapore; Australia; Europe: Italy, Germany, Switzerland, Sweden, UK and Americas: Chile, United States, Canada.
The study found that countries with more low-skilled older workers in automatable occupations (repetitive admin work in an office or manual machine operation) tended to be where the older population is growing fastest. Five of the top six countries where workers are most at risk are in Asia, although the risks are pretty high across the board.
Brexit: Free Trade Deals Will Not Stop Costs Rising for Consumer Businesses and Their Customers
London, 4 July 2018: The red-tape costs from any new arrangement with the EU Customs Union will outweigh the benefits gained from negotiating free trade deals that cover imports from non-EU countries. This is according to "Costs Up, Prices Up: Brexit's Impact on Consumer Businesses and Their Customers" a report officially launched today by Oliver Wyman that debunks the myth that free trade deals are a solution to rising costs after the UK leaves the EU.
In its most comprehensive research to date, the management consultancy reveals Brexit will cause profits for consumer businesses to fall by between 1.1 and 4.2 points. Free trade deals with non-EU countries would only lessen the impact by 15–35 percent and businesses' profit would still fall by between 0.7 and 3.4 points.
For British households, the research shows that a Brexit with free trade deals with non-EU countries will still cost Brits an additional £134–758 every year. This is 20–45 percent lower than without the deals (£245–961).
Duncan Brewer, partner and lead author of the report, Oliver Wyman, says: "No matter which trade deals are agreed, the fact that the UK is leaving the EU will create new red tape costs for imports coming into the UK from the Customs Union. Our research clearly shows that costs from this red tape are always higher than any cost reductions gained from free trade deals, leaving businesses and households worse off after Brexit.
Financial Times: The Hard Numbers of Brexit
In the Financial Times's story, titled "Barnier talks tough on security," Oliver Wyman Partner Duncan Brewer discussed the costs of a "no deal" Brexit to UK households.  The story discusses the new Oliver Wyman report titled "Costs Up, Prices Up: Brexit's Impact on Consumer Businesses and Their Customers."
The costs, which could amount to £1,000 a year, with the impact disproportionately felt by poorer households, are part of the findings in our latest research on Brexit. The article highlights that whatever deal is struck with Brussels, UK household spending will rise and consumer businesses' profitability will fall after Brexit. Under a "no deal" Brexit scenario, the overall cost to households would be £27bn a year, or nearly £1,000 per household.
Our report "Costs Up, Prices Up: Brexit's Impact on Consumer Businesses and Their Customers," to be published in early July, 2018, quantifies how costs from tariffs, red tape (non-tariff barriers), and labor flow into the supply chain and lower profits, even when companies take mitigating actions like putting up prices.
 June 2018
Turbulent Times Ahead for Global Automotive Industry According to New Oliver Wyman Report
Seven trends in the automotive industry will drastically change the car itself and how we will create and use them between now and 2030 according to a new Oliver Wyman report titled "Future Automotive Industry Structure – FAST 2030."
The report identifies the trends impacting global manufacturers and suppliers as: connected vehicle, autonomous vehicles, e-mobility, digital industry, new pay-per-use distribution channels, changing customer structure and the human-machine interface.
Wall Street Journal: Scot Hornick on Luxury Airline Amenities
In a Wall Street Journal story, titled "'Heck, Yeah, We Took It': Business-Class Fliers Are Filching All That Fancy Airline Swag", Oliver Wyman partner Scot Hornick spoke about why airlines now have such great amenities.
"Airlines want to ensure they have made enough of an investment in their most valuable customers," says Scot Hornick, a partner at Oliver Wyman, a consulting firm. High-end blankets and pillows when ordered in bulk cost the airline just around $8 to $10 apiece, he says, a relatively modest investment.
The article discusses how sometimes more extravagant the amenities are finding their way off the plane, with passengers walking off with duvets, memory-foam pillows and silverware.
May 2018
Oliver Wyman Designs New Climate Change Methodology with UN and 16 Banks
Oliver Wyman and Mercer helped the UN and 16 banks develop a report titled, "Extending Our Horizons: Assessing Credit Risk and Opportunity in a Changing Climate." With Oliver Wyman and Mercer's guidance, banks can become more transparent and better manage climate-related risks and opportunities in line with the Task Force on Climate-related Financial Disclosures (TCFD).
"Through this highly collaborative effort of scientists, risk practitioners and sustainability experts, we have set forth an innovative methodology that will serve to underpin enhanced climate-risk aware decision making and resource allocation," said John Colas, Oliver Wyman Partner and Vice Chairman, Financial Services Americas.
This report is the first output of the collaborative process over the past 10 months, and is designed to:
Build upon existing risk assessment expertise, procedures, and models already used by banks
Enable informed assessments of how risk exposures – and new potential opportunities – might develop in the future, under various climate mitigation scenarios
Allow institutions to examine risk and opportunities across a range of geographies and sectors
Provide longer-term insights that go far beyond the usual stress-testing horizon of 2-3 years
The weekly magazine of the energy daily Quotidiano Energia covered the report in a story titled, "Finance and climate change: a methodology for a better understanding" and includes an interview with Oliver Wyman partner, Claudio Torcellan.
A GreenBiz article titled, "This U.N. guide aims to make it simpler for banks to talk about climate risks," outlines the framework of the risk management model released in the first output.
Environmental Finance covered the report in a two-part story titled, "Banking on changing climate?" Part 1 of this feature examines the pressure on banks from regulators to manage climate risk, while Part 2 of this feature explores physical and liability risks.
Oliver Wyman in Harvard Business Review:  Tomorrow's Factories Will Need Better Processes, Not Just Better Robots
When people think of the automotive Factory of the Future, the first word that comes to mind is automation. They think of the "lights-out" factory that General Motors Chief Executive Roger Smith fantasized about in 1982 and Elon Musk talks about building today – plants so dominated by robots and machines that they don't need lights to work.
There's no doubt that the auto industry will continue to vigorously pursue automation solutions to lower the cost of producing cars. But the reality is that any major leap forward on cost and efficiency will no longer be possible through automation alone, since most of the tasks that can be automated in an automotive factory have already been tackled. 
March 2018
Oliver Wyman in MIT Sloan Management Review:  The Risk of Machine-Learning Bias (and How to Prevent It)
Oliver Wyman Partner Chris DeBrusk While machine-learning algorithms enable companies to realize new efficiencies, they are as susceptible as any system to the "garbage in, garbage out" syndrome. In the case of self-learning systems, the type of "garbage" is biased data. Left unchecked, feeding biased data to self-learning systems can lead to unintended and sometimes dangerous outcomes.
February 2018
Oliver Wyman in Harvard Business Review:  We Need to Approach AI Risks as We Do Natural Disasters
In this article written for Harvard Business Review, Oliver Wyman's Prashanth Gangu argues that establishing the resources required to reduce the risks that will come with the world's transition to more intelligent and interconnected networks will be difficult and costly. But we can't afford not to do it and our experience responding to some of the world's worst "100-year storms" offer a valuable starting point for figuring out how to get ahead of potentially even more severe disasters. We just need companies, insurers, and policymakers to recognize that such efforts are an essential investment in our future.
January 2018
World Economic Forum Annual Global Meeting in Davos-Klosters, Switzerland
Oliver Wyman uses this unique gathering of over 3,000 leaders from business, government, academia, and the arts to showcase some of its leading ideas to a premier audience assembled, in the words of the Forum, "to improve the state of the world."
2018's Davos saw the launch of a flagship report, "The Customer Value Gap: Re-calculating Route," which centered on a gnawing underlying concern for leaders in the industry: Where is growth going to come from? In particular, what if the new sources of customer value are created outside of the financial services industry in the coming decade?  Oliver Wyman also hosted an intimate gathering of CEOs to discuss the role of mega-disruptions in business.  Anticipating and responding to market disruptions - fueled by digitalization and unforeseen acceleration of the innovation cycle - requires new types of responsive organizations that are more humane, authentic, empowering, digital-by-design, and able to cope with hybrid governance models.  In parallel and in partnership with Marsh & McLennan Companies, the annual Global Risk Report was launched just prior to Davos.
Why Work Here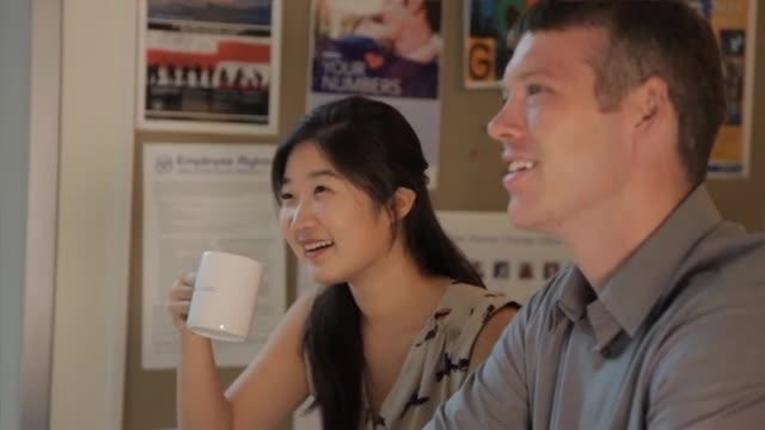 Oliver Wyman
1166 Avenue of the Americas
New York, NY 10036
Phone: (212) 541-8100

Stats
Employer Type: Public
Stock Symbol: MMC
Stock Exchange: NYSE
CEO: Scott McDonald
2017 Employees (All Locations): 4,500

Major Office Locations
New York, NY
Over 58 offices across 26 countries

Affiliated Companies
Major Departments & Practices
Actuarial
Automotive
Aviation, Aerospace & Defense
Business Transformation
Communications, Media & Technology
Corporate Finance & Restructuring
Digital
Energy
Finance & Risk
Financial Services
Health & Life Sciences
Manufacturing Industries
Marketing & Sales
Organization Effectiveness
Operations & Technology
Public Sector
Retail & Consumer Products
Strategy
Surface Transportation
Sustainability
Value Sourcing