Unlock Exclusive Career Readiness Content and Tools with Vault's Gold Membership
Connect with Companies Seeking Candidates Like You


Continuously Prepare, Research, and Advance in Your Career
Unlock Your Most Valuable Career Source
Choose the Best Plan for You
With Vault Gold, Get Access to
In-depth industry and profession profiles
Career Q&A videos
Thousands of intern reviews
Expert company reviews
Exclusive employee survey data
Explore Jobs
In-Depth Industry and Profession Profiles and Career Q&A Videos
Research new and exciting industries and career opportunities through videos and proprietary profiles giving new graduates, career changers, and laterals an insider's look at rewarding careers. Unlock premium access to information about salary, outlook, employment and advancement strategies, tips for entry, requirements, and more for over 1,000 professions to help you make the best career decisions.
Learn what a job really feels like from more than 225 Career Q&A video interviews.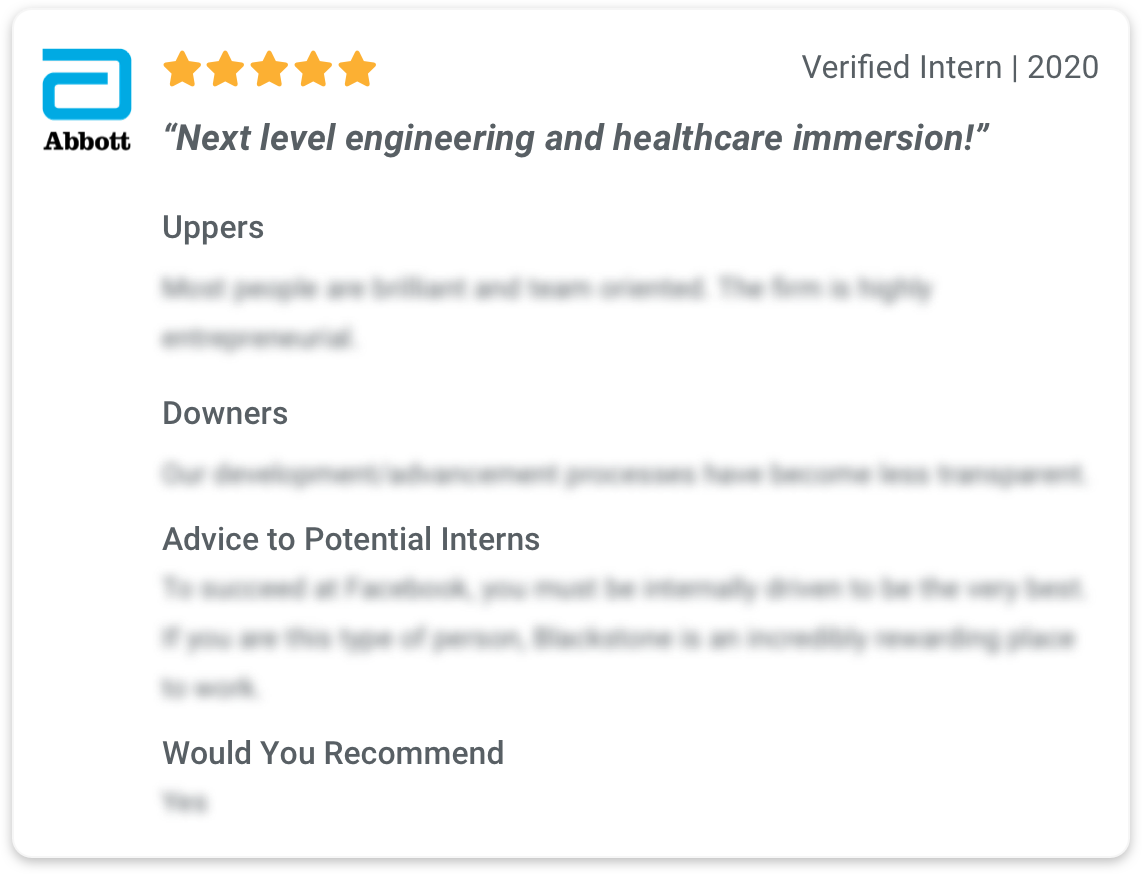 Plan Your Career
Verified Internship Reviews
Vault's annual rankings of the best internship programs guide your internship search. With Vault Gold, unleash unlimited access to thousands of Vault Verified internship reviews for top-ranked internships, covering the interview process, sample interview questions, compensation, employment prospects, diversity, and more.
Discover the perfect opportunity and the inside intelligence to help you land an internship.
Research Companies
Exclusive Employee Survey Data & Company Reviews
Vault surveys thousands of employees each year about their company culture, salaries, interviewing process, and much more. Vault Gold gives you access to our editors' Survey Says company reviews, based on verified insider insights from the surveys.
Leverage Vault's domain expertise through unlimited access to exclusive and relevant information about potential employers to gain a competitive advantage, so you can ask the right questions, evaluate an offer, and negotiate the best deal.
Access Readiness Tools
Dive into Career Readiness with Vault Gold
New graduates or professionals re-entering the workforce can prepare for internships, gain interview and networking skills, utilize resume and cover letter templates per specific industry standard, and continuously enhance workplace skills through assessment, practice, and skill building.
Practice makes perfect with readiness skills, coaching, and Vault mentorship.
What Others Have to Say
For those hoping to climb the ladder of success, [Vault's] insights are priceless.
-Money Magazine
"The best place on the web to prepare for a job search."
- Fortune
"Vault [provides] the skinny on working conditions at all kinds of companies from current and former employees."
- USA Today