About The Home Depot Internship Program
Founded on core values like taking care of our people and giving back, The Home Depot helps families improve their homes and communities rebuild while pioneering the future of e-commerce and retail through emerging technologies and a focus on the customer experience. Home Depot offers associates the opportunity to work at tremendous scale to help power our $100+ billion business and the millions of customers it touches. Our team of more than 400,000 associates are at the heart of our company and together, build the culture that gives us our competitive advantage. It's that advantage that helps drive our business while fostering an environment that encourages inclusion, innovation and respect for all people that extends far beyond our company walls.
At The Home Depot, our interns are valuable contributors on challenging and immersive projects that directly impact our business. Interns who join our Home Depot family become part of an innovative and fast-paced team with ample opportunity to grow and connect with peers and company leaders who help provide career guidance and coaching. Here at The Home Depot, your talent makes a difference to our business, in our customers' lives, and in our community.

We offer paid 12-week internships in the following business areas: eCommerce, Finance, HR, Legal, Marketing, Merchandising, Outside Sales & Services, Store Operations, Supply Chain and Technology.


Requirements
Minimum age is 18 to apply. Varies by position and location.
Why Intern Here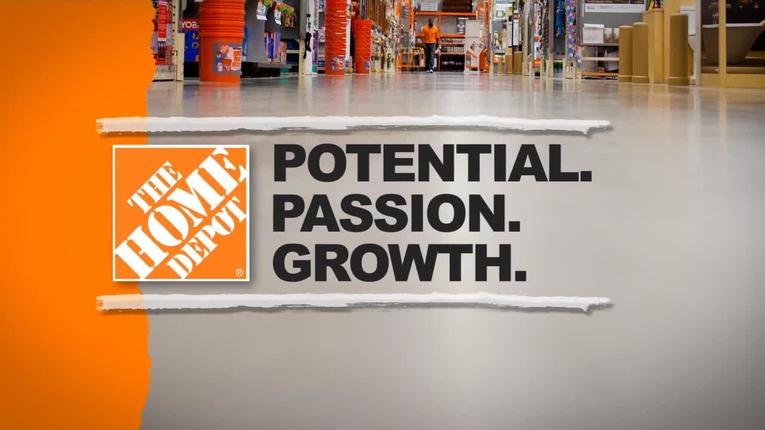 The Home Depot Internship Program
The Home Depot Internship Program
THE HOME DEPOT U.S.A.
2455 Paces Ferry Road SE
Atlanta, GA 30339

Stats
Number of Interns: 101 or more
Compensation/Benefits: Paid
Duration: 6 to 12 weeks
Academic Level: College Freshmen, College Sophomores, College Juniors, College Seniors, Graduate Students, Business School Students, Law School Students

Locations
Atlanta, GA
Austin, TX
Dallas, TX
Houston, TX
San Mateo, CA
Vancouver, WA