At a Glance
Uppers
"No glass ceiling—endless opportunities"
"Culture of approachable professionalism, compensation, interacting with and learning from specialists across industries"
"Overall confidence that we are the best at what we do"
Downers
"Hours during busy season"
"Travel and bureaucracy"
"Experience differs greatly from project team to project team"
The Buzz
"Acquisition of Booz has really improved brand standing."
"Still accounting heavy."
"Top 3-5 in North America. They've invested significant funds into building out processes and methodologies—it shows."
"Very process oriented."
About PricewaterhouseCoopers Advisory Services LLC (PwC Advisory Services)
PwC's (PricewaterhouseCoopers) Advisory practice, PricewaterhouseCoopers Advisory Services LLC ("PwC Advisory Services"), provides a mix of industry and functional expertise to help its clients address their most interesting and complex business issues and opportunities from strategy through execution. Advisory's consulting services focus on strategy (PwC's Strategy&), management, technology and risk consulting, including operations, finance, people & organization, customer impact, technology, analytics, IT security, risk management, sustainable business solutions and capital projects & infrastructure. Advisory's forensic services includes anti-bribery and anti-corruption, intellectual property, regulatory enforcement, crisis management, fraud and financial crime, information governance/cybercrime, disputes, claims and controversy. Advisory's deals services helps its clients (the world's largest corporate and financial investment institutions, such as private equity firms) with their planning of acquisitions, divestitures, joint ventures & alliances, capital raising and dealing with distress (e.g., bankruptcy).
The firm's offerings and expertise have expanded primarily by developing deep skills and top talent from within. That growth has been complemented by strategic acquisitions over the past several years, including Booz & Co, Diamond Management and Technology Consultants, PRTM, Ant's Eye View, BGT and Ray Group International, among others.
These acquisitions added deep experience in strategy, management and technology consulting to PwC's expanded breadth of services and capabilities. Most recently, on April 3, 2014 PwC announced the successful completion of its acquisition of Booz & Co, now going to market as PwC's Strategy&. This acquisition strengthens the firm's ability to help clients address their most complex imperatives from strategy through execution and build their capabilities on a global scale.
The Advisory practice aligns its marketing strategies and messaging to business imperatives that represent the issues and opportunities of primary importance to its clients. These business imperatives help start conversations and bring together insights from across the firm. This integrated thinking helps drive the multi-competency, strategy-through-execution approach that sets PwC Advisory apart in the market. PwC Advisory has been recognized by the analyst community, earning one or more ratings as a leader in every major category of the Advisory business, including strategy, management, technology, risk, forensics and deals, as well as in key investments areas such as human capital, analytics and digital. 
One global network, many members
PricewaterhouseCoopers LLP is the U.S. member firm of PwC, a global network of firms. Today, the PwC network comprises more than 250,000 people in 158 countries and territories. This international group was created in 1998, with the merger of Price Waterhouse and Coopers & Lybrand, two accounting and professional services firms that date back to the mid-1800s. Both Price Waterhouse and Coopers & Lybrand began in London, and both grew their global presence both organically and through mergers.
PwC is headquartered in New York and boasts 94 offices across the United States. In FY17, PwC firms provided services to 419 companies in the Fortune Global 500 and more than 100,000 entrepreneurial and private businesses.  While each member firm operates independently within its own geographic locale, there is a considerable amount of cooperation and networking between them, which enables the global network of firms to work as a global entity and on a local scale.
Given its sheer size and country coverage, not to mention the independent setup of its member firms, it should come as little surprise that the services PwC offers vary slightly within the global network of firms. However, all services do fall into one of three core PwC lines of service: tax, advisory and assurance. 
IN THE NEWS
JUNE 2018
The CEO Action for Diversity and Inclusion Turns Two
It's been one year since the CEO Action for Diversity and Inclusion launched, the largest ever cross-industry commitment to advance diversity in the workplace. Today, the alliance has more than 450 CEOs, and every month, another 20 sign up. It's been a busy first year. The group met in person for a day-long CEO summit last November, and in January, PwC hosted 220 chief human resource and diversity officers in New York to dig further into the issues they were facing. Read more.
JUNE 2018
Coming out in Corporate America: the power of authenticity and embracing your personal journey
Why celebrating #Pride every day means bringing my authentic self to work. In this LinkedIn Q&A, PwC Chief Diversity & Inclusion Officer, Mike Dillon, discusses what Pride means to him, and his journey as an out and proud gay man in the world of consulting. Hear him talk about the culture of inclusion at PwC, and what it's like for him to be out with colleagues and clients. Read more.
JUNE 2018
Adobe Experience Cloud, Shannon Schuyler (Chief Purpose Officer, PwC)
Shannon Schuyler is a Principal with PricewaterhouseCoopers (PwC) and serves as the firm's Chief Purpose Officer and Responsible Business Leader. She is also the President of the PwC Charitable Foundation, Inc. A strong voice in the global business community, she works to infuse Purpose into PwC's core business strategy by elevating the global conversation on building trust, collaboration and acting with intention and meaning in every practice, service offering and engagement. To hear her speak, visit: https://soundcloud.com/adobeexperiencecloud/shannon-schuyler-chief-purpose.
MAY 2018
PwC Receives Three SAP Awards for their Partner Commitment and Innovation
PwC announced today that it has won three SAP awards for 2018. PwC received a SAP Pinnacle Award for its partner commitment and innovation in the Customer's Choice - Small and Midsize Enterprise category. The SAP Pinnacle Awards is a premier customer-nominated global partner recognition and award program, and PwC was among a group of 22 partners worldwide to achieve winner status this year. PwC was also awarded an innovation award for its Enterprise Insights tool, powered by SAP HANA. Read more. 
MARCH 2018
PwC named a Leader in IDC MarketScape Worldwide Business Consulting Services 2018
PwC has been named a Leader in the IDC MarketScape: Worldwide Business Consulting Services 2018 Vendor Assessment. The IDC MarketScape's analysis is based upon two key criteria. The first is a series of interviews with firm Leaders. The second is an end-user client survey. Based upon these measurement criteria, PwC was recognized for its global focus, extensive network of strategic alliances and end-to-end service offerings, with particular note of its offerings in digital and innovation. Read more. 
2018
PwC a global Vanguard Leader for Health and Wellness Benefits Consulting
PwC was announced as a leader in Health and Wellness Benefits Consulting by ALM Intelligence. Author of the report, Mathew Merker states, "PwC's thorough analytical approach to health benefit plan design is well received by clients seeking holistic transformation. Engaging clients through the context of the New Health Economy provides employers with strong insights into greater choice to improve services offered to employees while remaining cost conscious" Further, PwC was rated Best in Class for strategy and project management. Read more. 
Why Work Here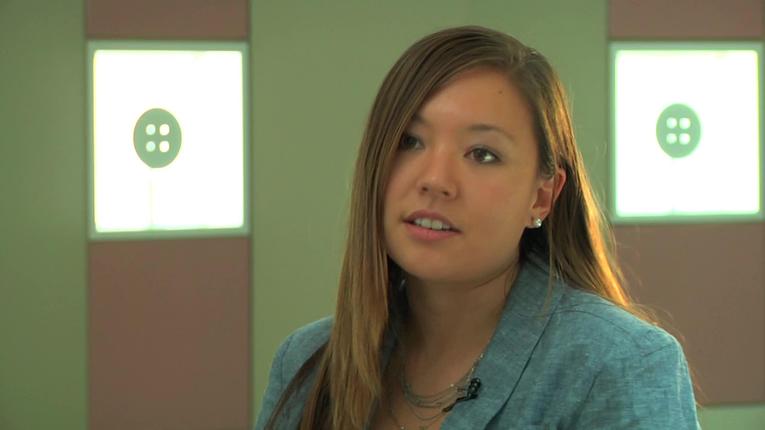 PricewaterhouseCoopers Advisory Services LLC (PwC Advisory Services)
300 Madison Avenue
New York, NY 10017
Phone: (646) 471-4000

Stats
Employer Type: Private Partnership
US Advisory Leader: Mohamed Kande
2018 Employees (All Locations): 46,583

Major Office Locations
New York, NY (HQ)
Network of member firms with 94 offices across the US; offices in 158 countries

Competitors
Major Departments & Practices
Advisory Practice includes:
Consulting
Deals
Forensic Services