The following is an excerpt from Practice Perspectives: Vault's Guide to Legal Practice Areas.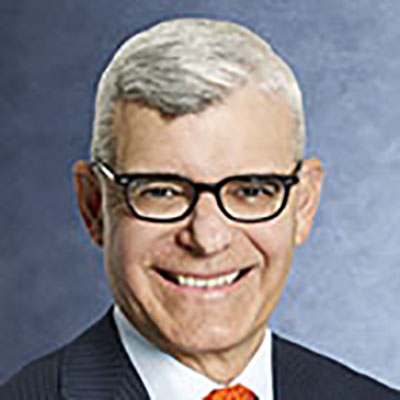 Sergio Galvis, Partner—General Practice
Sergio J. Galvis is a leading corporate lawyer in the U.S. who is known for his cross-border work, especially in Latin America. He joined Sullivan & Cromwell LLP after graduating from Harvard Law School and clerking for the Honorable Lawrence W. Pierce, Second Circuit U.S. Court of Appeals, and has been a partner of the firm since 1991. He is a member of S&C's management committee, oversees the firm's recruiting and administrative functions, and leads its Latin America practice. Sergio has worked with clients across more than 25 countries in Asia, Europe, and the Americas on hundreds of significant matters in a broad range of practices, including crisis management, criminal defense and investigations, workouts and restructurings, corporate governance, sovereign financing, capital markets, M&A, and project financing. He also regularly works on OFAC compliance and sanctions issues, especially as they relate to Latin American situations.
Describe your practice area and what it entails.
I came to S&C after clerking on the Second Circuit because I wanted to do cross-border work. I had no idea at that time how international and multidisciplinary my practice would become. I work with the firm's clients from all over the world—Australasia, Europe, North America, and Latin America. Many of these clients are in natural resources industries, and the work ranges from complex commercial deals to sovereign finance and restructuring issues to crisis management, international arbitrations, and cross-border governmental investigations.
What types of clients do you represent?
I work with large U.S. corporations, such as AT&T and UnitedHealth Group; multinational natural resource companies like BHP from Australia and Repsol from Spain; Japanese trading companies like Marubeni and Sumitomo; Chinese state-owned entities like Minmetals and State Grid; and leading Latin American multilatinas, such as Bancolombia (Colombia) and Tenaris (Argentina). I also work frequently with private equity firms, family offices, sovereign wealth funds, and governments and government-owned entities. For example, one of my colleagues and I have handled significant litigations and corporate transactions for the Central Bank of Argentina.
What types of matters do you work on?
Clients typically engage us for complex, first-of-their-kind transactions. I have worked on dozens of privatizations in Spain and a number of Latin American countries and have counseled clients whose assets have been nationalized by hostile governments. I have also worked on several cross-border sovereign and corporate debt restructurings. The work at S&C is very exciting and often of historical significance. To give you one example—S&C has been active in Latin America for more than a century, and one of our founding partners William Nelson Cromwell played a pivotal role in the creation of the Panama Canal. It was thrilling for me to have the opportunity to advise the Panama Canal Authority, almost 100 years later, when Panama decided to expand the Canal to accommodate post-Panamax ships.
How did you choose this practice area?
I was always drawn to the international arena. I was born in Colombia and grew up speaking Spanish. I've also had a long-running interest in foreign policy and geopolitical issues, which is one of the reasons why I'm actively involved with the Council on Foreign Relations and the Council of the Americas—two foreign policy institutions in New York focused on political and economic issues. My interest in cross-border matters extends to the work I do on the pro bono front. For example, I'm on the board of trustees and the investment committee of the U.S. Foundation for Colombia's Universidad de Los Andes.
What is a typical day like and/or what are some common tasks you perform?
In addition to my legal work, I sit on S&C's management com-mittee and oversee the firm's legal recruiting and administrative functions. I interact with lawyers and staff at all levels of the firm and with terrific clients and colleagues within S&C, as well as at other firms around the world.
What training, classes, experience or skills development would you recommend to someone who wishes to enter your practice area?
We train our lawyers at S&C to develop a generalist, cross-disciplinary skill set. Associates are exposed to a varied formal training curriculum, covering everything from takeover strategies and joint ventures to current legal issues. Lawyers who are interested in transactional work should learn as much as they can about all aspects of commercial lawyering. Junior corporate lawyers spend their first 18 months as part of an "unassigned" pool, which means that they're working with partners and associates from all sorts of transactional practices. Both transactional and litigation lawyers are highly collaborative, and we learn from one another holistically.
What do you like best about your practice area?
What I enjoy most about my practice—and about S&C—is the multidisciplinary nature of the work. We consider legal issues from a practical and commercial perspective. I also appreciate that the range of clients with whom I work is immeasurably diverse—while doing work for large corporates, I've also helped small countries like the Principality of Andorra in dealing with financial matters and even individuals in working through issues related to the FIFA soccer bribery scandals.
What misconceptions exist about your practice area?
It can be hard to appreciate all of the complexity that cross-border legal work entails. Factors like competing legal regimes and approvals and different languages and time zones mean that we're constantly challenged to think creatively. The reality is that we live in an era of global competition. At S&C, half of our clients are non-U.S. entities, and our U.S. clients face opportunities and challenges around the world. Our ability to advise them on their most difficult global matters, regardless of location, is critical to our ongoing success as a law firm.
What is unique about your practice area at your firm?
Our practice requires a broad skill set and necessitates different types of work depending on the context, whether it be M&A, joint ventures, project development, or restructuring. I think we're unique in that we encourage our new lawyers to go outside of their comfort zones. There's a strong focus on learning—not just through all of the formal trainings we offer, but also by doing and seeing.
What are some typical career paths for lawyers in this practice area?
There is no typical career path for an S&C lawyer. Lawyers in our international practice are now partners, in-house counsel, CEOs, and business leaders around the world. We have a strong alumni network with more than 3,000 members, and our Career & Alumni Resources Center provides lifelong benefits and support, including career counseling and networking opportunities. It also facilitates access to clients, colleagues, and friends of the firm. Some lawyers join S&C and don't know exactly what kind of practice they want to pursue or how long they want to practice law. Our practice exposes you to a variety of legal areas and industries, so you can figure it out as you go. If you're curious and ambitious, S&C is an ideal place to determine your career path.