At a Glance
Uppers
"Laid-back atmosphere"
"The place to work if you want to represent hedge funds"
"Early exposure to meaningful work"
Downers
"Long hours"
"Lack of partnership prospects"
"Bonus strictly tied to target hours"
About Schulte Roth & Zabel LLP
Schulte Roth & Zabel LLP has defined itself as the go-to firm for hedge funds and their ilk. While this practice focus translates into double-digit profits and aggressive growth during boom years, the firm has grown organically over the years.
Hedging Their Niche
SRZ was founded in 1969 by small group of young BigLaw associates—most from Cleary and Fried Frank—who wanted to escape the traditional BigLaw model. The young firm found its place by working in areas that were mostly ignored by the big firms, like trusts and estates and the burgeoning field of hedge fund law, and soon was attracting clients like the Rockefeller and Lehman families. Bill Zabel—who had written the winning brief in the landmark Supreme Court case Loving v. Virginia—focused on estate and tax planning and is still the head of the firm's Individual Client Services Group today.
Schulte Roth & Zabel today primarily advises clients in the financial services industry, with a particular emphasis on representing investment management firms. Relatively narrow in practice scope by BigLaw standards, SRZ trains its focus on investment management, corporate and transactional matters, and securities litigation—most notably—providing a one-stop shop for all the legal needs of hedge and private equity funds (of which it has counted hundreds as clients over the years). Founding partner Paul Roth is the industry's undisputed expert on hedge fund formation and continues to head the firm's the Investment Management Group.
With clientele including leading investment firms like Blackstone and Centerbridge, SRZ made strides toward growing both its client roster and practice coverage prior to the onset of the global economic crisis, which so sharply curbed transactional and financing work. In fact, the firm has enjoyed quite a bit of success in its regulatory and compliance, shareholder activism, and litigation practice areas. But make no mistake—the corporate and securities work still drives the firm, which is evident from the many investment banks, hedge and private equity funds, banks, broker-dealers, investment advisers, venture capitalists, and pension funds the firm counts among its clients.
Financial Services Focus
Both SRZ's New York headquarters and its comparatively new (opened in 2002) London office have been recognized for their investment management work. SRZ represents a high percentage of the brand names of the fund industry, including private equity firm Cerberus—a client since 1990. A large percentage of SRZ attorneys specialize in catering to hedge funds and other investment managers. The U.K. office came to be largely due to a sharp uptick in European hedge fund activity, and more recently, the DC office was established to provide litigation and securities regulatory capability.
Focus on Service
The firm, like most, touts its commitment to pro bono work, and Schulte can certainly back up its claims. It was the first firm to place its summer associates in one-week internships with area public interest organizations and has a special counsel dedicated to overseeing its pro bono efforts. Its attorneys average over 35 hours of pro bono activity per year, and the hours spent count toward the annual billable hours requirement.
Ongoing
SRZ regularly advises on award-winning deals. The lawyers recently advised Albertsons Companies in its merger with Rite Aid Corporation. The integrated company is expected to generate year one revenues of approximately $83 billion. SRZ also represented Veritas Capital and its affiliates in their acquisition of the U.S. public sector business of PricewaterhouseCoopers, the second largest professional services firm in the world. SRZ deals have been awarded "Deal of the Year" by America's M&A Atlas Awards, ACG New York Champion's Awards, International M&A Advisor Awards, M&A Advisor Awards and M&A Atlas Awards: Global Major Markets and Middle Markets.
Ongoing
SRZ pioneered the private funds industry nearly 50 years ago and today represents more than half of the world's 100 largest hedge funds ranked by Institutional Investor Alpha's Hedge Fund 100 list, as well as thousands of investment funds globally. In 2018, SRZ hosted its 27th Annual Private Investment Funds Seminar, the premier event in the industry. SRZ also advised on the formation and structuring of numerous multibillion-dollar funds for clients, including the following large fund operators: Centerbridge, Cerberus, Perella Weinberg, and Trian, among many others.
2017-2018
Since 2017, SRZ has elected to the partnership: Antonio Diaz-Albertini in the Finance and M&A and Securities Groups, Seth Henslovitz in the Real Estate Group, Seetha Ramachandran in the Litigation Group, Stephen Schauder in the Structured Finance & Derivatives Group, Ji Hye You in the Finance Group, and Elie Zolty in the Tax Group. Key lateral hires have included shareholder activism and M&A and securities partner Aneliya Crawford from Olshan Frome Wolosky, business reorganization partner Kristine Manoukian from Clifford Chance, and tax partner David Passey from Sheppard, Mullin, Richter & Hampton.
2017
SRZ's Litigation Group includes three fellows of The American College of Trial Lawyers, numerous former Assistant U.S. Attorneys, the former head of the DOJ Money Laundering & Bank Integrity Unit, former state prosecutors and former senior members of the Enforcement Division of the SEC. In the past year, SRZ litigators achieved a series of significant litigation victories on behalf of venBio Select Advisor in its proxy campaign at Immunomedics. SRZ also advised the former senior aide and campaign manager to Gov. Cuomo, Joseph Percoco, in one of highest profile political corruption trials in the United States.
December 2017
The dominant global law firm for shareholder activism and activist investing, SRZ advises on navigating the maze of applicable laws and regulations in the United States, the United Kingdom, and Canada, as well as covering markets in Europe and other parts of the world. Most recently, SRZ represented Trian Fund Management in its proxy contest securing the election of its CEO and founding partner, Nelson Peltz, to Procter & Gamble's Board of Directors, in the largest proxy contest in history. SRZ also advised Greenlight Capital in its campaign at General Motors and JANA Partners in connection with Whole Foods Market.
November 2017
Building on a long history of pro bono initiatives, SRZ won release of pro bono client Joseph Tigano, who had been arrested for growing marijuana and awaited trial in prison for seven years. The decision was the first time in 40 years the Second Circuit reversed a conviction based on violation of the Sixth Amendment right to a speedy trial. In another historic case, SRZ filed an amicus brief with the U.S. Supreme Court in support of a same-sex couple who were refused service by a bakery. SRZ also obtained permanent residence for a Honduras domestic violence victim and asylum client.
Why Work Here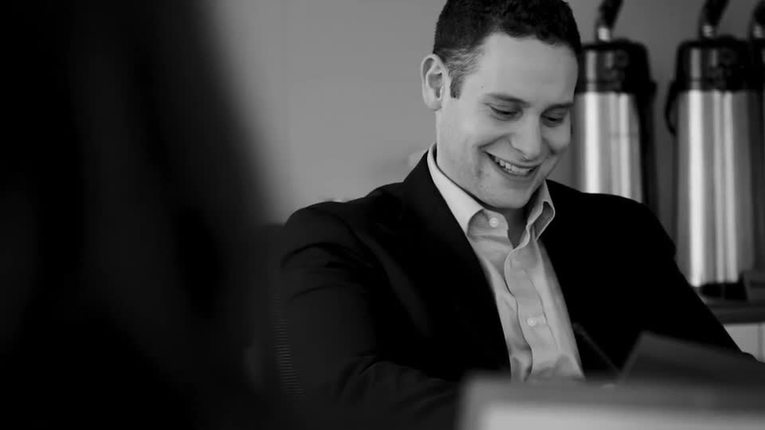 Schulte Roth & Zabel LLP
919 Third Avenue
New York, NY 10022
Phone: (212) 756-2000

Stats
Employer Type: Private
Executive Committee Chair: Alan S. Waldenberg
Hiring Partners: William H. Gussman, Taleah E. Jennings and Jason S. Kaplan

Total No. Attorneys 2018: 360

Base Salary
1st year: $190,000
2nd year: $200,000
3rd year: $220,000
4th year: $255,000
5th year: $280,000
6th year: $305,000
7th year: $325,000
8th year: $340,000
9th year: $350,000
Summer associate: $3,654/week

Summer Associate Offers
41 out of 41 (2Ls) (2018)

Major Office Locations
New York, NY (HQ)
Washington, DC
London

Major Departments & Practices
Bank Regulatory
Bankruptcy & Creditors' Rights Litigation
Blockchain Technology & Digital Assets
Broker-Dealer Regulatory & Enforcement
Business Reorganization
Complex Commercial Litigation
Cybersecurity
Distressed Debt & Claims Trading
Distressed Investing
Education Law
Employment & Employee Benefits
Energy
Environmental
Finance
Financial Institutions
Hedge Funds
Individual Client Services
Insurance
Intellectual Property, Sourcing & Technology
Investment Management
Litigation
Litigation Finance
Mergers & Acquisitions
PIPEs
Private Equity
Real Estate
Real Estate Capital Markets & REITs
Real Estate Litigation
Regulated Funds
Regulatory & Compliance
Securities & Capital Markets
Securities Enforcement
Securities Litigation
Securitization
Shareholder Activism
Structured Finance & Derivatives
Tax
White Collar Defense & Government Investigations