At a Glance
Uppers
"Being valued and respected on a day-in and day-out basis"
"Workplace flexibility"
"Pro bono commitment"
Downers
"Little transparency"
"Unpredictability of hours"
"Bonus compensation after third year is not lockstep"
About Ropes & Gray LLP
Ropes & Gray has expanded in every measurable way in the 21st century, acquiring smaller boutique firms in the States while claiming new turf in the United States, Asia, and Europe. Known for its corporate and asset management work, the firm has adapted to law's accelerated globalization by bolstering practice areas like intellectual property, litigation, life sciences, and healthcare.
From Harvard to Watergate
John Codman Ropes and John Chipman Gray, a couple of Harvard Law School grads, founded the firm in Boston in 1865 shortly after the end of the Civil War. While building the firm into one of the largest and most powerful in Massachusetts, the "John Cs" simultaneously carved out continued independent success: Ropes served as an assistant U.S. Attorney and became a leading military historian, while Gray was a highly influential professor at HLS for four decades and also served as the school's outside counsel (Harvard is a client to this day).
By the 1960s the firm had grown to nearly 75 attorneys and new offices in Boston. In 1969 Ropes lawyers advised the Kennedy family after Senator Ted Kennedy drove his car off a bridge on Chappaquiddick Island, resulting in the death of his passenger. Two of Ropes & Gray's most famous mid-century lawyers were in the headlines during the Watergate scandal. Elliot Richardson, who had bounced back and forth for more than three decades from Ropes & Gray to various government positions, was appointed Attorney General by President Nixon. Richardson persuaded former Ropes associate, Harvard Law professor, and Solicitor General Archibald Cox to become the Watergate special prosecutor in 1973. The next year in the infamous Saturday Night Massacre, Richardson resigned his post as Attorney General rather than comply with Nixon's illegal order to fire Cox.
Beyond Beantown
In the 21st-century, global expansion has defined the firm, particularly in the world's financial capitals of New York and London. Ropes & Gray is now one of the 20 largest law firms in New York, with more than 300 lawyers, and more than 130 in London. The firm opened in Washington, DC in 1981, and then opened six offices between 2007 and 2013 in Chicago, London, Hong Kong, Tokyo, Shanghai, and Seoul. The latter four served to expand the private equity practice for clients looking to invest in Asian markets. There was expansion on the home front as well, as the Boston office relocated to the top floors of new Prudential Tower.
Courtrooms and Boardrooms
In recent years, Ropes & Gray's litigation practices have been on a roll. At the firm's urging, the U.S. Court of Appeals for the Eleventh Circuit recently vacated an FTC order against LabMD in a decision with significant data security regulatory enforcement and litigation ramifications. The firm also helped vindicate physicians' constitutional rights in the long-running "Docs v. Glocks" case in Florida, represented Gawker in its Chapter 11 filing, and guided technology company Akamai through a favorable first test of the U.S. Department of Justice's Foreign Corrupt Practices Act (FCPA) Pilot Program that resulted in no criminal enforcement action against the company after it self-disclosed FCPA matters. Ropes & Gray's appellate group followed the firm's win (as co-counsel) in the landmark 2015 Obergefell v. Hodges Supreme Court marriage equality case with another Supreme Court victory in 2017 when the court cited Obergefell to reverse an Arkansas Supreme Court decision denying same-sex married couples' right to be named on their children's birth certificates.
On the deal side, Ropes & Gray has built up a strong leveraged buyout practice—led by partner and firm chairman Brad Malt, who founded the firm's private equity group—in addition to impressive financial services and asset management practices. In a deal that closed in June 2018, Ropes & Gray has advised long-term client Bain Capital on the sale by Toshiba Corp. of its semiconductor business to a group that was led by Bain Capital and includes Apple Inc., Seagate, Kingston, Hoya, Dell Technologies Inc. and SK Hynix. The transaction is valued at approximately $18 billion. It is the largest leveraged buyout and private equity deal ever in Asia, and also among the most complex M&A transactions globally in 2017 and 2018. In addition to Bain Capital, the firm's clients include many of the world's largest private equity firms, including Audax Group, Berkshire Partners, KarpReilly, HIG Capital, TPG Capital, Thomas H. Lee Partners, TSG Consumer Partners, Silver Lake Partners, and Welsh, Carson, Anderson & Stowe. The firm is counsel for more than 1,000 mutual funds (or their directors). Ropes & Gray is also among the top firms in structuring IPOs, representing both issuers and many of the leading underwriters.
June 2018
Ropes & Gray advised Bain Capital on Toshiba's sale of its semiconductor business to a group led by Bain for two trillion yen, or roughly $18 billion. The transaction, which closed on June 1, is the largest deal in Japan since 2011, as well as the largest leveraged buyout and private equity deal ever in Asia, and among the most complex M&A transactions globally in 2017 and 2018.
April 2018
Ropes & Gray and Lambda Legal won a motion for summary judgment in the federal lawsuit Arroyo González et al. v. Rosselló Nevares, eliminating a discriminatory policy that barred transgender individuals from correcting the gender marker on their birth certificates to reflect their sex based on their gender identity.
March 2018
Ropes & Gray represented Weather Group, and its majority equity holders Bain Capital and The Blackstone Group, in the sale of the company to Entertainment Studios, Inc., one of the largest independent producers and distributors of film and television.
November 2017
Julie Jones was elected the first woman chair in Ropes & Gray's 153-year history and will serve as chair-elect until chair Brad Malt retires at the end of 2019. Julie started her career at Ropes & Gray as a summer associate. One of the world's preeminent private equity attorneys, she has guided multibillion-dollar deals across multiple industries.
October 2017
Massachusetts prosecutors officially dismissed the indictment against Ropes & Gray pro bono client George Perrot, who had been wrongfully imprisoned for sexual assault for nearly 30 years. Ropes & Gray won a motion for a new trial and then secured Mr. Perrot's release from prison after proving that the FBI's forensic expert had provided flawed hair analysis testimony in Mr. Perrot's criminal trials.
September 2017
Ropes & Gray secured dismissal of a health care fraud class-action suit alleging that Walgreens and other Illinois pharmacies improperly billed Medicare for insulin prescriptions. The court ruled that the Medicare Act preempted the plaintiff's claims and that the plaintiff failed to exhaust administrative remedies.
Why Work Here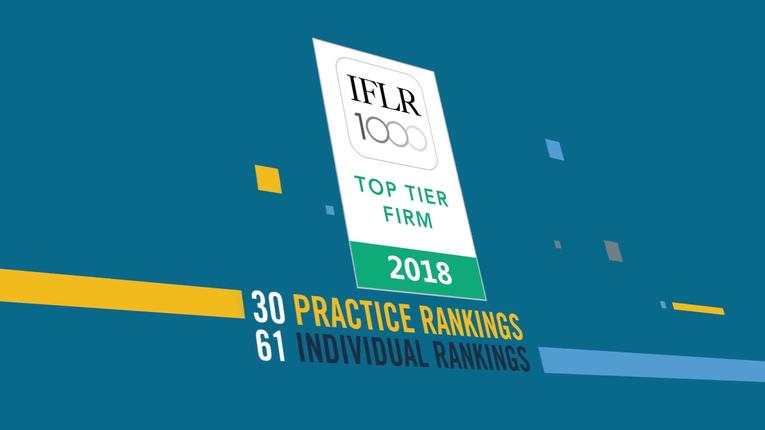 Ropes & Gray LLP
Prudential Tower
800 Boylston Street
Boston, MA 02199-3600
Phone: (617) 951-7000

Stats
Employer Type: Private
Chairman: R. Bradford Malt
Managing Partner: David C. Chapin
Hiring Partner: Peter Erichsen
Total No. Attorneys 2018: 1,307

Base Salary
All offices
1st year: $190,000
Summer associate: $3,500/week

Summer Associate Offers
162 out of 162 (2Ls) (2018)

Major Office Locations
Boston, MA
Chicago, IL
New York, NY
San Francisco, CA
Silicon Valley, CA
Washington, DC
Hong Kong
London
Seoul
Shanghai
Tokyo

Major Departments & Practices
Anti-Corruption
Antitrust
Appellate Litigation
Asset Management
Banking
Business Restructuring
Biotechnology
Business & Securities Litigation
Capital Markets
Colleges & Universities
Corporate
Cybersecurity
Debt Financing
Executive Compensation & Employee Benefits
Financial Services
Government Enforcement
Government Relations & Regulatory
Health Care
Hedge Funds
Insurance & Risk Management
Intellectual Property Rights Management
Intellectual Property Litigation
Intellectual Property Transactions
International
Investment Management
Labor & Employment
Life Sciences
Litigation
Mergers & Acquisitions
Privacy & Data Security
Private Client Group
Private Equity
Private Investment Funds
Public Finance
Real Estate Investments & Transactions
Securities & Futures Enforcement
Securities & Public Companies
Social Media
Sovereign Investment Group
Special Situations
Sports
Tax & Benefits
Technology, Media & Telecommunications