At a Glance
Uppers
"Work-life balance is good"
"People are great"
"The high level of work"
Downers
"Stress of law firm life"
"Uneven work flow"
"The long hours and need for more junior associates"
About Pillsbury Winthrop Shaw Pittman LLP
With a full name like Pillsbury Winthrop Shaw Pittman, it's no surprise that this firm is the product of big mergers between well-established practices. The firms that created today's Pillsbury have long, proud heritages that go back to the 1800s.
Giants Combined
Pillsbury began on the west coast in 1874 as the practice of Evans S. Pillsbury, who represented a local banking and delivery service called Wells Fargo. In the 1880s, Pillsbury and his partners began a long relationship with the U.S. oil industry, working with the Pacific Coast Oil Company, which later evolved into Chevron. Frank Madison and Alfred Sutro joined in 1895 as associates, forming Pillsbury, Madison & Sutro. The early twentieth century posed a number of challenges (the firm's offices were destroyed in the 1906 San Francisco earthquake), but Pillsbury et al. persevered, rebuilding the practice and representing area companies who were wrangling with their insurers. After World War II, Pillsbury developed its real estate practice, drafting the first condominium law in California and expanding to Washington, DC and other parts of the Golden State.
Meanwhile, a firm called Winthrop, Stimson, Putnam & Roberts was establishing its own practice in New York. Winthrop Stimson's story inevitably focuses on Henry L. Stimson, a Harvard Law grad who got a job in 1891 at a firm called Root & Clark (a venerable practice that dated to 1868). When the firm's founder, Elihu Root, left private practice for public service in 1899, Stimson took over the firm along with Bronson Winthrop. Stimson rose to the highest echelons of American politics: he served as President William Howard Taft's secretary of war, a WWI colonel, an emissary to Nicaragua, the governor general of the Philippines, President Hoover's secretary of state, and secretary of war under presidents Franklin Delano Roosevelt and Harry S. Truman. He also created what is now known as "the Stimson doctrine," which asserts non-recognition of territorial gains taken by force, a principle he developed after studying Japan's aggressive tactics in 1930s Manchuria.
In 2001, Pillsbury Madison and Winthrop Stimson joined forces. Four years later, the combined firm merged with Washington, DC-based Shaw Pittman, which was well known for global sourcing, energy, technology and communications law.
Changing with the Times
Given its pedigree, the Pillsbury of today can boast that it has had a hand in some of the most important matters in modern American history, from the creation of the Patent Act, to the formation of Intel, to the registration of the first dotcom trademark. More recently it has worked with Facebook, Chevron, Deutsche Bank, Medtronic, the ACLU of Northern California, Blue Cross Blue Shield, Wells Fargo, the California Public Employees' Retirement System, San Diego ComicCon, New York University, Delta Airlines, Jack in the Box, Duke Energy, Sony, Nubank, Costco, and the Virginia Conservation Legacy Fund.
The energy & natural resources, financial services, real estate & construction, and technology sectors remain the firm's bread and butter, although it has also developed region-specific practices aimed at clients in China, Japan, Latin America, and the Middle East. Pillsbury also maintains a unique "emerging issues" program. These focus teams—which are regularly reviewed and adjusted to reflect market trends—empower multidisciplinary teams to pioneer new and novel areas of the law. These currently encompass crisis management; digital currency and blockchain technology; privacy, data security and information use; public-private partnerships; unmanned aircraft systems; and water resources.
IN THE NEWS
May 2018
In connection with M&A Advisor's 2018 International M&A Awards, Pillsbury has been recognized with the Cross-Border Deal of the Year (over $1 billion) award for its work advising motion sensor producer InvenSense in its $1.3 billion acquisition by Tokyo-based TDK Corp. The transaction is the only winning deal in its category. To determine the winning deals for the International M&A Awards, an independent judging panel of industry experts evaluated nominations representing more than 250 individual companies from across the world—a wide and varied group with deals valued from $10 million to tens of billions. The awards were presented at a black-tie gala on June 18th at the Princeton Club in New York in conjunction with the 2018 Global Corporate Growth Summit. TDK's purchase of InvenSense has given TDK more expertise in sensors, allowing it to expand its product line and technologies. InvenSense's motion sensors are used in smartphones, drones, cameras, gaming devices and wearables.
April 2018
In a transaction that will have a transformational effect on the wireless services industry, Pillsbury has advised Sprint Corporation's lead financial adviser The Raine Group LLC in the telecom giant's announced merger with T-Mobile US. The $59 billion combination is subject to customary closing conditions, including regulatory approvals. It is expected to close no later than the first half of 2019.
April 2018
Two high-profile nuclear construction projects have reached important milestones, and in both cases, Pillsbury's top-rated nuclear energy team has played an important advisory role. The first nuclear reactor unit at the Barakah site in the United Arab Emirates has been formally completed by Pillsbury client Emirates Nuclear Energy Corporation, whose $20 billion contract with the Korea Electric Power Corporation to design, build and operate four 1,400 MW nuclear reactors for the project represents the largest nuclear power contract ever announced. The reactor's completion has been hailed internationally as a historic moment and a marker of strengthening international ties for the UAE. When completed, the Barakah facility will mark the UAE as the first Arab nation to deliver a commercial nuclear plant and the first newcomer nation to the nuclear power industry in more than 30 years. Pillsbury also is advising project developer Akkuyu Nükleer on the 4,800-megawatt Akkuyu Nuclear Power Plant project in Turkey's Mersin province, where the first concrete was poured on April 3. The complex is being developed pursuant to an intergovernmental agreement between the Russian and Turkish governments and based on a Build-Own-Operate model, a first for a nuclear project. The $20 billion project will be Turkey's first nuclear power plant and is expected to help reduce the country's dependence on energy imports.
December 2017
Pillsbury matters have earned a "Commended" honor from Financial Times in connection with the publication's annual North America Most Innovative Lawyers awards program. The awards recognize legal work that demonstrates innovation through originality, leadership and impact on clients' business and the legal field. In the "Enabling Business Growth" category, Pillsbury lawyers were recognized for their work advising India-based infrastructure and engineering firm Larsen & Toubro Hydrocarbon Engineering Ltd. in developing a new framework agreement that helped preserve a jeopardized $3 billion oil pipeline contract with Saudi Aramco when another company involved in the contract filed for bankruptcy. Over a three-day negotiation between L&T and several other entities, Pillsbury's lawyers worked to create a novel framework agreement that salvaged the contract with Saudi Aramco. This agreement was unprecedented in modern bankruptcy law dating back to 1978, saving L&T billions of dollars and preserving its contracts with key client Saudi Aramco. The Pillsbury team advising L&T was led by Insolvency & Restructuring partner Hugh Ray and included Energy partner Elina Teplinsky and associate William Hotze. In the "Rule of Law and Access to Justice" category, a Pillsbury team led by Litigation partner Christine Scheuneman collaborated with the Disability Rights Legal Center to secure a $900,000 settlement between California's Pomona Unified School District and students with disabilities who had suffered abuse and injury as a result of the school district's harmful practices.
December 2017
A California federal jury unanimously decided in favor of San Diego Comic Convention, ruling that a rival event in Utah infringed its trademarks relating to "Comic-Con." A team led by Pillsbury partner Callie Bjurstrom represented San Diego Comic Convention in the 10-day trial.
December 2017
Consultancy and legal research firm BTI has released its 17th-annual BTI Client Service A-Team report for 2018 and named Pillsbury to its A-Team for the 14th consecutive year. This year, Pillsbury ranked No. 20 among the 319 law firms recognized. The report notes that Pillsbury has worked hard to keep clients happy, exceed expectations, build relationships, and differentiate the firm through innovation and flexible and creative pricing arrangements.
Why Work Here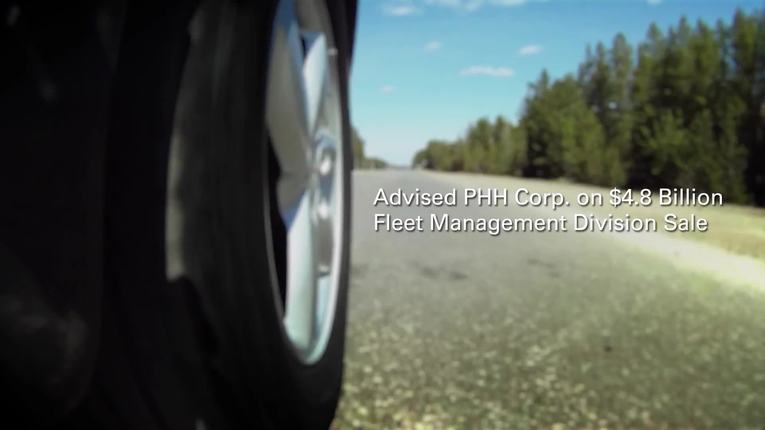 Pillsbury Winthrop Shaw Pittman LLP
1540 Broadway
New York, NY 10036
Phone: (212) 858-1000

Stats
Employer Type: Private
Chairman: David T. Dekker
Hiring Partner: Mariah Brandt (Firmwide Chair); Anne Lefever (New York); Kim Buffington (Los Angeles); David Lillevand (San Francisco); Armando Castro (Silicon Valley); Conor Civins (Austin); Brian Bodor (Washington, DC); Matthew Swartz (Northern Virginia); Carrie Bonnington (Sacramento); Rich Segal (San Diego)

Total No. Attorneys 2018: 700

Base Salary
All offices
1st year: $180,000
2nd year: $190,000
3rd year: $210,000
4th year: $235,000
5th year: $260,000
6th year: $280,000
7th year: $300,000
8th year: $315,000
Summer associate: $3,462/week

Summer Associate Offers
32 out of 33 (2Ls) (2018)

Major Office Locations
Austin, TX
Houston, TX
Los Angeles, CA
McLean, VA
Miami, FL
Nashville, TN
New York, NY
Palm Beach, FL
Palo Alto, CA
Sacramento, CA
San Diego, CA
San Diego, CA (North County)
San Francisco, CA
Washington, DC
Beijing
Dubai
Hong Kong
London
Shanghai
Tokyo

Major Departments & Practices
Aviation, Aerospace & Transportation
China
Clean Technology
Climate Change & Sustainability
Communications
Consumer & Retail
Corporate & Securities
Crisis Management
Education
Emerging Growth
Employment
Energy
Environment, Land Use & Natural Resources
Estates, Trusts & Tax Planning
Executive Compensation & Benefits
Finance
Financial Services
Global Sourcing
Government Contracts & Disputes
Health Care & Life Sciences
Hospitality, Food & Beverage
Indian Law (American)
Insolvency & Restructuring
Insurance Recovery & Advisory
Intellectual Property
International Trade
Japan
Latin America
Litigation
Middle East
Nonprofit Organizations
Political Law
Privacy, Data Security & Information Use
Public Policy
Real Estate
Regulatory
Social Media, Entertainment & Technology
Tax
Technology
Venture Capital