At a Glance
Uppers
"It's refreshing working in a community of people who are so friendly and respectful."
"Substantive and meaningful work."
"Commitment to pro bono."
Downers
"Hours."
"Bonuses are delayed and come well into the new year."
"The unpredictable schedule."
About Paul Hastings LLP
Over the last few decades, Paul Hastings has grown from a mid-market U.S. firm to an international outfit with strengths in employment, tax, and business law and big-name clients in more than 80 countries. With offices in Beijing, Hong Kong, Seoul, Shanghai, and Tokyo, the firm has become especially strong in Asian market dealings.
It Started With Three
In 1951, Harvard law grads Bob Hastings, Lee Paul, and Leonard Janofsky pooled their ambition to form a new firm in Los Angeles. They divided the workload three ways: Janofsky handled employment law matters, Paul dealt with litigation, and Hastings managed business law. In 1962, Charles Walker joined the trio as a partner, adding his name to the masthead and establishing a tax practice. Walker took a brief sojourn from the firm in the 1970s to accept a position in the Ford administration as Assistant Secretary of the Treasury for Tax Policy but soon returned to his tax work at the firm.
The firm grew over the next few decades organically—rather than merging or acquiring other firms—including overseas in Asia and the U.K.
Doing It All
Paul Hastings has long been synonymous with employment law. The firm regularly appears among the Top 10 firms in Vault's Labor & Employment ranking and is the only firm to have been named twice as The American Lawyer's Labor and Employment Litigation Law Firm of the Year. Among the firm's specialties include employee benefits and ERISA, employment discrimination, international employment issues, labor management, and restrictive covenants.
Another of the firm's notable practices is real estate. The firm takes a cross-disciplinary approach to real estate work through which lawyers in the practice area work together with the firm's corporate, securitization and structured finance, and tax teams to assist with all aspects of a real estate transaction. The firm is in the top ten in Vault's Real Estate ranking.
Of course, Paul Hastings' expertise extends far beyond these two practice areas. The firm has a bustling transactional practice with more than 450 lawyers across the globe counseling on M&A, private equity, venture capital, and much more. The firm's client list spans more than a dozen industries, including aircraft finance and leasing, energy, development and construction, health care, franchise and distribution, government affairs, hotels and resorts, investment management, real estate, life sciences, IT and eCommerce, OSHA, sports, telecommunications and media, and securities finance and capital markets. To keep up with client demands during the global financial crisis, Paul Hastings also established a subprime mortgage and credit crisis practice area, focusing on bankruptcy and restructuring, regulatory matters, litigation and investigations, and government advisory services.
Feeling Generous
Many firms give back through pro bono work, but Paul Hastings takes it a step further with its generous charitable giving. In the past year alone, the firm has donated to more than 140 charitable organizations. And the firm matches up to $1,000 in charitable donations per each employee every year.
COVID-19 Update
During these unprecedented times, the health and safety of our people remains our top priority at Paul Hastings. Our collective commitment to each other and our clients has shone through as we navigate these unparalleled challenges. We continue to recruit top talent and our summer associate program remains a cornerstone of these recruiting efforts. We are fortunate to have the technology and flexibility to move our onboarding procedures and recruiting events to a virtual setting. All of our Paul Hastings colleagues have access to a newly created COVID-19 relief fund to assist those experiencing financial hardships resulting from the global pandemic. In addition to the relief fund, our employees have access to employee assistance programs, firmwide mental health webinars, and other resources.
News & Awards
RECENT NEWS
April 2019
Paul Hastings jointly represented Ascent Real Estate Investors and Sigma Delta Partners Investment in the formation of an institutional investor consortium and the consortium's $1.34 billion acquisition of Dinghao Electronics Plaza, a landmark complex located in the core area of Zhongguancun, Beijing. The transaction is one of the largest-ever foreign investor acquisitions of a Beijing commercial real estate asset.
March 2019
Paul Hastings advised CDH Genetech Limited, part of the CDH Investments group, in obtaining clearance from the Committee on Foreign Investment in the United States (CFIUS) for its $1.4 billion acquisition of Sirtex Medical Ltd., a medical device company specializing in treatments for liver cancer.
November 2018
Paul Hastings represented Barclays Bank PLC and RBC Capital Markets, as joint lead arrangers and joint bookrunners, and Barclays Bank PLC, as administrative agent, with respect to $1.495 billion in senior secured credit facilities to be provided in connection with the proposed acquisition of USAA Transfer Agency Company, a Delaware corporation d/b/a USAA Shareholder Account Services, and USAA Asset Management Company, a Delaware corporation, by Victory Capital Holdings, Inc. and separately, the proposed acquisition of Harvest Volatility Management, LLC, a Delaware limited liability company, by Victory Capital Holdings, Inc.
July 2018
Paul Hastings represented AEW Value Investors Asia III and its sponsor AEW Capital Management in the formation of a new private investment fund focused on value-add real estate investment opportunities in Asia. The fund raised total commitments including client co-investment capital of $1.12 billion, which exceeded the target capital raise of $750 million.
NOTABLE CASES
Played a key role in virtually every groundbreaking FCPA settlement in the past decade.
Advised a global tech leader on establishing its mobile payments platform.
Guided a Chinese restructuring to create the world's largest shipping fleet operator.
Created new asset classes in the Mexican economy with the FIBRA and FIBRA-E.
AWARDS & ACCOLADES
Top 10 on The American Lawyer's A-List of the Most Successful Law Firms in the U.S. eight years in a row
Top 10 in the Financial Times' Innovative Lawyers Report across Asia, Europe, and North America - 2018-2019
Finance Team of the Year (The Lawyer Awards) - 2018
Restructuring Team of the Year (British Legal Awards) - 2018
International Law Firm Innovation Award (Legal Week) - 2019
Why Work Here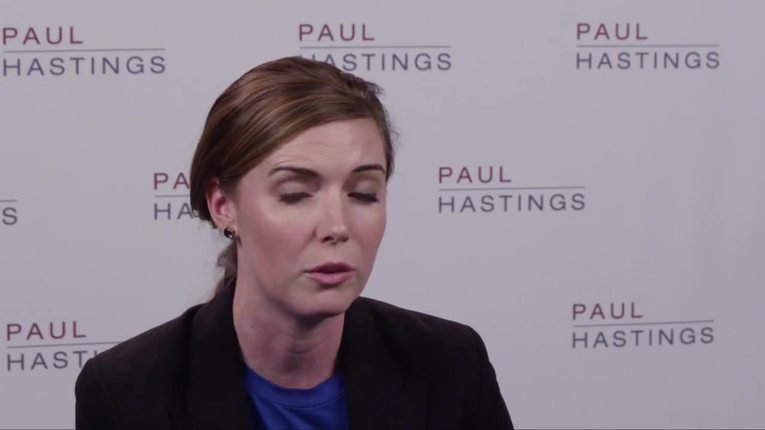 Paul Hastings LLP
200 Park Avenue
New York, NY 10166
Phone: (212) 318-6000

Firm Stats
Chair of Firm: Seth S. Zachary
Managing Partners: Greg M. Nitzkowski & Ronan O'Sullivan
Total No. Attorneys 2019:
750 - 1K

Base Salary
All offices:
1st year: $190,000
2nd year: $200,000
3rd year: $220,000
4th year: $255,000
5th year: $280,000
6th year: $305,000
7th year: $325,000
8th year: $340,000
Summer associate: $3,653/week

Summer Program
Summer Associate Offers:
89 out of 89 (2Ls) (2019)* *Composition of 2L class changed during the summer.

No. of Summer Associates:
96 total (91 2Ls; 5 1Ls) (2019)

Employment Contact
Cindy Hasson
Managing Director of Talent Acquisition & Enrichment
(212) 318-6000
attorneyrecruiting@paulhastings.com

Major Office Locations
Atlanta, GA
Century City, CA
Chicago, IL
Houston, TX
Los Angeles, CA
New York, NY
Orange County, CA
Palo Alto, CA
San Diego, CA
San Francisco, CA
Washington, DC
Beijing
Brussels
Frankfurt
Hong Kong
London
Milan
Paris
São Paulo
Seoul
Shanghai
Tokyo

Major Departments
Banking and Finance
Bankruptcy and Restructuring
Capital Markets
Corporate
Intellectual Property
Investment Management
Labor and Employment
Litigation and Dispute Resolution
Mergers and Acquisitions
Project Finance
Real Estate
Regulatory Compliance
Securities Litigation
Tax Advisory Services
*See firm website for complete list of practice areas and industries.