The following is an excerpt from Practice Perspectives: Vault's Guide to Legal Practice Areas.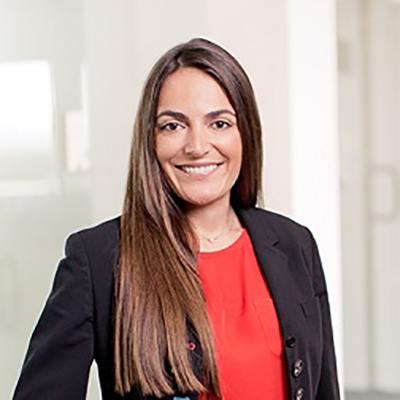 Silvia Vannini, Partner—Corporate & Transactional
Silvia Vannini represents companies in mergers and acquisitions, securities, and general corporate matters, including corporate governance, both in and out of the entertainment industry. She regularly represents private equity funds, domestic and foreign companies, motion picture studios, and television networks as well as entrepreneurial clients on a wide range of corporate transactions, including company formation and structuring, acquisitions, partnerships, joint ventures, strategic alliances, financings, and dispositions. Silvia was named to Variety's 2020 Dealmakers Impact Report, highlighting the "top negotiators who have kept Hollywood humming."
Describe your practice area and what it entails.
I help clients—many of which invest in, or compete in, the entertainment industry—execute strategic transactions, while protecting and advancing their interests. Their goals might include financing a project, forming or structuring a company, completing an acquisition, forming a partnership or joint venture, or working through a disposition.
What types of clients do you represent?
Advising clients in the media and entertainment space provides an opportunity to work with not only motion picture studios, television networks, and other content creators and distributors, but also their investors, such as private equity funds.
What types of cases/deals do you work on?
A few representative examples include ViacomCBS's acquisition of a stake in MIRAMAX, FilmDistrict's sale to Content Partners, 20th Century Fox TV's purchase of Dan Fogelman's participation in the show This Is Us, Starz Play's strategic alliance with E-Vision, and Lionsgate's sale of its stake in EPIX to Metro-Goldwyn-Mayer.
How did you choose this practice area?
I started my career focusing on general corporate work and M&A in particular. I was fortunate to be able to apply my legal practice specialty to a subject matter that I have always been passionate about: entertainment and media. My practice now focuses on M&A and other corporate matters in the entertainment and media industries.
What is a typical day like and/or what are some common tasks you perform?
I spend most of my time communicating with clients, negotiating with opposing counsel, coordinating with internal teams, and reviewing and commenting on work product.   
What training, classes, experience, or skills development would you recommend to someone who wishes to enter your practice area?
A solid foundation in corporate law (including M&A and financing) as well as a basic understanding of film and television content creation and distribution are useful, and core concepts in intellectual property law are also quite important.
What do you like best about your practice area?
I love that we get the opportunity to advise our clients in pivotal moments, to enhance value for them, and—at times—to help them resolve crises.
What is the most challenging aspect of practicing in this area?
The most challenging aspect is also one of the most rewarding—you need to stay on top of changes in the market, such as the impact of technological changes on the industry. The shift from traditional film distribution to streaming platforms is just one example. 
What are some typical career paths for lawyers in this practice area?
Lawyers in my practice area who leave the firm often go in-house at a studio or other entertainment company.  
How do you see this practice area evolving in the future?
The practice of entertainment law is constantly evolving to adapt to the changes in the industry. One emerging trend that is likely to continue is the way content is consumed and the evolving format of that content.