At a Glance
Uppers
"Colleagues and culture."
"The type of work."
Downers
"Associate compensation."
"The hours."
About Nixon Peabody LLP
Nixon Peabody is home to nearly 600 lawyers across 16 offices worldwide. The firm's practices include litigation, real estate, corporate law, intellectual property, and finance.
Forward Looking
Nixon Peabody is one of Boston's preeminent firms—and ranked among Vault's top 20 Boston firms. Though its predecessor firms go back as far as 1854, Nixon Peabody is the result of the 1999 merger of Rochester firm Nixon, Hargrave, Devans & Doyle LLP and Beantown local Peabody Brown. Not one to dwell on the past, Nixon Peabody tries to look towards the future—Aaron Yowell represents the firm as its chief innovation officer, and his efforts have included tech and sustainability strides. He is focusing his work on client relationships, data analysis, legal tech transformation, and an attorney-led Innovation Panel that is marshalling the creativity of the larger Nixon Peabody team.
From Billables to Podcasts
Nixon Peabody is recognized for its leadership in affordable housing and real estate, intellectual property, energy and environment, health care, tax, public finance, M&A, private equity, and complex commercial disputes. The firm also focuses on emerging areas like autonomous vehicles; big data; blockchain; photonics; and power plant decommissioning, demotion, and remediation—among others. Nixon Peabody's clients include JetBlue; Gannet Co, Inc.; Brown University; the Thyssen-Bornemisza Collection Foundation; and Constellation Brands.
The firm has a robust Health Care practice that takes a multi-disciplinary approach. Its clients include digital health companies, home health facilities, hospitals and medical centers, medical device companies, nursing homes, pharmaceutical companies, private equity firms, rehabilitation facilities, and many more.
Nixon Peabody is big on communication—and engaging. In addition to its five blogs, covering topics from affordable housing to the Telephone Consumer Protection Act, Nixon Peabody is also active on social media and has its own podcast: To Live and Law in LA, where firm attorneys chat with guests about trends and laws that affect the Los Angeles community.
All are Welcome
Diversity and Inclusion is a major priority at Nixon Peabody. In 2020, Nixon Peabody became one of five BigLaw firms to join Move the Needle Fund—an "experimental laboratory" with five founding law firms that will take innovative measures to reach aggressive diversity goals. Nixon Peabody is also a three-time recipient of the Mansfield Rule certification. And for 14 consecutive years, Nixon Peabody has scored 100 percent on the Human Rights Campaign Corporate Equality Index—a national benchmarking tool for corporate policies and practices related to LGBT employees.
News & Awards
RECENT NEWS
Ongoing
A Nixon Peabody team is representing the University of California (UC) in a first-of-its-kind direct patent enforcement campaign against an entire industry, to protect UC's rights in the reinvention of the light bulb by researchers at UC Santa Barbara. UC's patents are fundamental to the new generation of filament LED light bulb technology, using far less energy and lasting years longer than traditional incandescent bulbs. Already, more than a dozen retailers and suppliers have become authorized sellers of the patented technology.
June 2020
Nixon Peabody's pro bono initiative teamed up with LatinoJustice PRLDEF, one of the country's leading civil rights organizations, to create the Nixon Peabody Summer Civil Rights Fellowship. The program identifies one Latinx law student annually for the next decade to participate in LatinoJustice's summer internship program. The fellowship stems from Nixon Peabody's successful representation of a pro bono client referred by LatinoJustice.
February 2020
Nixon Peabody was selected as one of five law firms to pioneer the Move the Needle Fund (MTN). Created by Diversity Lab, MTN is a collaborative effort among the law firms, more than 25 in-house general counsel, and community leaders to create a more diverse, inclusive legal profession. The firms will invest $5M+ over five years to research and test data-driven ways to effect positive change through the legal profession. Nixon Peabody is focused on increasing the representation of women, racial and ethnic minorities, and LGBTQ+ attorneys within the equity partnership ranks.
November 2019
Nixon Peabody advised JPMorgan and Carlisle Tax Credits Advisors on their investment in the $1B rehabilitation of Chicago's landmark Old Post Office. The property sat unoccupied for nearly 25 years until it was acquired by a developer in 2016. JPMorgan and Carlisle, under Nixon Peabody's counsel, provided a total equity investment of $179M for $196M in historic tax credits towards the building's rehabilitation and renovation.
NOTABLE CASES
Boston Beer Company in its acquisition of Dogfish Head Brewery for $300M. The transaction combines two award-winning craft beer pioneers.
The Regents of the University of California in a patent enforcement campaign to protect its rights involving innovative light bulb technology a/k/a filament LED.
Counsel for 26 hospitals in multiple actions and appeals enjoining CMS from implementing unlawful changes to Medicaid reimbursements; negotiated settlement provides $1.7B in reimbursements over seven years.
California Municipal Finance Authority's $1.2B financing for the LAX Automated People Mover Project, receiving Bond Buyer's 2018 "Far West Deal of the Year."
AWARDS & ACCOLADES
14 Nixon Peabody attorneys named "Lawyers of the Year," 34 named "Ones to Watch," 2021—The Best Lawyers in America©
Consumer, Retail, Food & Beverage Law Firm of the Year; Consumer, Retail, Food & Beverage Deal of the Year, 2020—The Deal
54 Nixon Peabody attorneys named as leaders in their field, 2020—Chambers USA
100% rating on Corporate Equality Index, 2020—Human Rights Campaign
Tier 1 National 'Best Law Firm' in 17 practice areas, 2020—U.S. News – Best Lawyers®
Why Work Here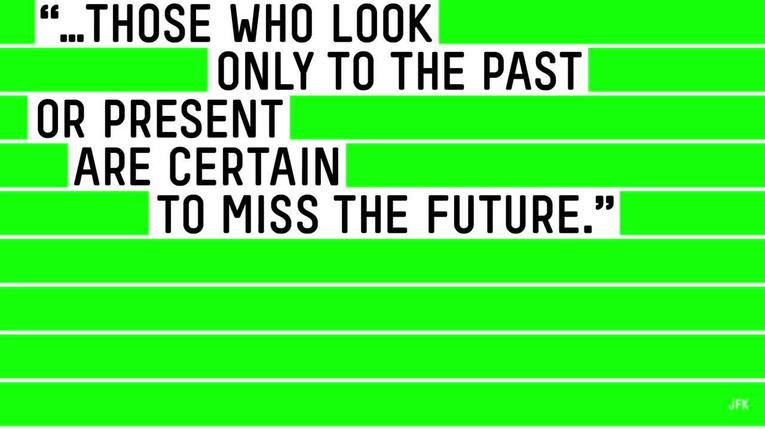 Nixon Peabody LLP
Exchange Place
53 State Street
Boston, MA 02109
Phone: (617) 345-1000

Firm Stats
CEO & Managing Parter: Andrew I. Glincher
Hiring Partner: Stacie Collier
Total No. Attorneys 2021:
500 - 750
No. of Partners Named 2020:
14
Billable-Hour Requirement:
1,850

Base Salary
Metro Market Offices
1st year: $180,000
2nd year: $185,000
3rd year: $190,000
4th year: Performance-based with top tier for existing associates at $215,000
5th year: Performance-based with top tier for existing associates at $235,000
6th year: Performance-based with top tier for existing associates at $250,000
7th year: Performance-based with top tier for existing associates at $260,000
Summer Associate: $3,460/week

Employment Contact
Catherine Maiorana
Senior Director of Lateral Recruiting
(617) 345-1315
cmaiorana@nixonpeabody.com

No. of International Offices: 5
Major Office Locations
Albany, NY
Boston, MA
Buffalo, NY
Chicago, IL
Long Island, NY
Los Angeles, CA
Manchester, NH
New York, NY
Providence, RI
Rochester, NY
San Francisco, CA
Washington, DC
Hong Kong
London
Shanghai
Singapore

Major Departments
Community Development Finance
Corporate & Finance
Government Investigations & White Collar Defense
Government Relations & Regulatory
Health Care
Industries
Intellectual Property
International Services
Labor & Employment
Litigation
Private Clients, Estate, Trust & Financial Planning
Real Estate & Community Development
Trending Topics
*See firm website for complete list of practice areas and industries.