At a Glance
Uppers
"The people"
"Quality of work"
"No billable-hours minimum"
Downers
"Long hours"
"Technology"
"Diversity remains an issue"
About Milbank LLP
Milbank LLP is one of the nation's leading firms for corporate finance and restructuring, litigation, and project finance and is known for its international work and focus on the energy sector.
From Wall Street to Hudson Yards
Founded in 1866 as Anderson, Adams & Young in New York, the firm's first clients included American entrepreneurs, bankers, and railroad financiers, including the Vanderbilts and the Rockefellers. The firm weathered two World Wars, the Great Depression, and a long string of mergers before settling in as Milbank, Tweed, Hadley & McCloy in 1962. Though built on a solid Wall Street foundation, with an emphasis on litigation and finance transactions, Milbank showed early signs of international ambition. The firm began doing deals in Latin America and Japan in the 1920s, and its Tokyo office opened in 1977, several years before other U.S. firms set up shop there. Today, Milbank has additional overseas locations in Asia, Europe, and Brazil. This year, the firm will make yet another big move—physically moving uptown from its longtime Wall Street base to the new Hudson Yards development on the west side of Manhattan.
Onward and Upward
Milbank's work in such areas as bankruptcy and restructuring, corporate finance, transportation finance, and M&A over the past four decades cemented its reputation among leading financial institutions and corporate clients. In particular, Milbank's financial restructuring group has consistently ranked as one of the preeminent practices and leaders in its field. No wonder the team was called into action to represent Lehman Brothers' creditors as the failed investment bank began its painful trip through Chapter 11 amidst the global recession in 2008, and more recently, to advise on restructuring the debt of Puerto Rico, Gymboree, J. Crew, American Apparel, Nortel Networks, Molycorp, Ocean Rig, and Caesar's Entertainment.
The firm's Wall Street roots show on the litigation side too; financial powerhouses turn to Milbank when they need counsel on complex cases. Milbank represents Rabobank in class action litigation and other civil claims concerning alleged manipulation of the London Interbank Offered Rate (LIBOR), and the firm's litigators have prevailed for clients AXA Equitable Life Insurance Company and Hartford Financial Services in precedent-setting suits involving mutual funds fees. BMI is also a longtime client, and the litigation team, including firm chairman Scott A. Edelman, has helped score headline-grabbing wins for the music publisher and affiliated artists in cases involving licensing fees. And Milbank's white-collar litigators are no slouches, with a team including several former federal prosecutors, SEC attorneys (including its former head of enforcement), and the former chief of the Securities and Commodities Fraud Task Force at the U.S. Attorney's Office for the SDNY.
From securing international financing for the world's major airlines to pulling together the big deals that help send satellites into orbit, Milbank has developed a pronounced presence in the transportation and space industry. The universe of space and satellite transactions is vast and complex, encompassing not only financing but regulations, M&A, and even the insurance policies covering pricey spacecraft investments. Whatever the type of deal, in this sector, it's almost certain Milbank has played a key role in achieving lift-off.
Energized around the World
When it comes to energy, Milbank's works with some of America's most ambitious offshore wind projects and ethanol producers while keeping a foothold in fossil fuel and metals exploitation business. From Indonesia to Brazil, Trinidad to China, lenders looking to fund the discovery and harvest of oil, coal, minerals, and metals have turned to Milbank. The firm has also brought its restructuring prowess to bear in the energy sector, advising major players in oil and gas, among others, as they cope with downturns in the market.
Milbank Goes Crimson
Milbank has thrown some ivy at its associate training: in 2011, the firm launched a professional development program for its associates at Harvard Law. During one week each year, associates—3rd years through 7th years—get four opportunities to be schooled Hahvahd style on topics ranging from management skills to business to client relations. The program is taught by professors from Harvard's Law and Business schools, with Milbank partners offering real-world examples and anecdotes. In 2016, the firm celebrated its first class of Milbank@Harvard graduates—associates who completed all four "modules" of the program as their careers progressed.
IN THE NEWS
June 2018
Milbank generated buzz when it announced it was raising first- year associate salaries to $190,000, making the firm the standard-bearer for salaries in 2018. These raises were part of an effort to "set fair, market-leading compensation for our associates" and to show how much they're valued while attracting the best talent, said Chairman Scott A. Edelman. And the firm can afford it—in April, The American Lawyer placed Milbank on its ultra-elite list of "super-rich" firms leading the market in partner profitability.
April 2018
Though it's moving from Wall Street this year, Milbank still runs with the biggest bulls in finance. The firm was engaged in connection with blockbuster M&A transactions in 2018 and 2017, including consummated leveraged acquisitions of Atotech BV by The Carlyle Group for $3.2 billion, VWR by Avantor for $4.4 billion, and Nord Anglia Education by CPPIB and Baring for $4.3 billion. And the firm announced acquisitions of BMC Software by KKR for $8.3 billion and Akzo Chemicals by The Carlyle Group for $12.6 billion—all of which are global businesses operating across Milbank's footprint in Asia, Europe and the Americas.
February 2018
A school desegregation case that associate Gary Crosby worked on with the NAACP's Legal Defense and Educational Fund (LDF) was successful on appeal before the Eleventh Circuit. The court ruled that a predominately white city in Alabama had engaged in racial discrimination by attempting to set up a separate school. Crosby's own father attended segregated Alabama schools, so the win was particularly meaningful. Milbank also continued its efforts to exonerate a client who served more than 30 years on death row in Louisiana for a murder he didn't commit. In November 2017, the Louisiana Supreme Court affirmed a ruling vacating the death sentence.
December 2017
Milbank secured a significant victory on behalf of music performing rights licensing company BMI against the U.S. Department of Justice in the Second Circuit when the appeals court affirmed a 2016 decision related to BMI's music licensing. The closely watched decision affects more than 750,000 songwriters, composers, and music publishers. The firm's Litigation team racked up a number of other wins for clients, including Citibank in a suit filed by Korean circuit board manufacturer Simmtech and Ambac Financial and executives of Embraer in the dismissals of major class actions.
November 2017
When it comes to transactions involving casinos and other hospitality clients, Milbank runs the table. Partner Deborah Conrad of the firm's Los Angeles office works on many gaming and resort deals, including a $550 million offering by Las Vegas gaming leader Station Casinos. She also worked on deals for Eldorado Resorts, Inc. and Edgewood Tahoe Lodge, among others. The firm has long counted MGM Resorts International as a client and advised on billions in financings for its subsidiary MGM Growth Properties, after representing the company in its successful IPO the previous year.
September 2017
The firm's Global Projects, Energy and Infrastructure Finance and Corporate practices teamed up to advise Macquarie Capital on the acquisition and financing of a power generation facility, Norte III, a critical deal for Mexico's energy markets, which will lead to power for more than half a million homes and employ thousands of workers. Hailed for its complexity, innovation and impact, the deal dominated the project finance awards circuit. Milbank is recognized as a market leader in renewable energy projects globally, advising on many of the largest and most high-profile projects in the wind, solar, biomass, biofuels, geothermal and hydroelectric sectors.
Why Work Here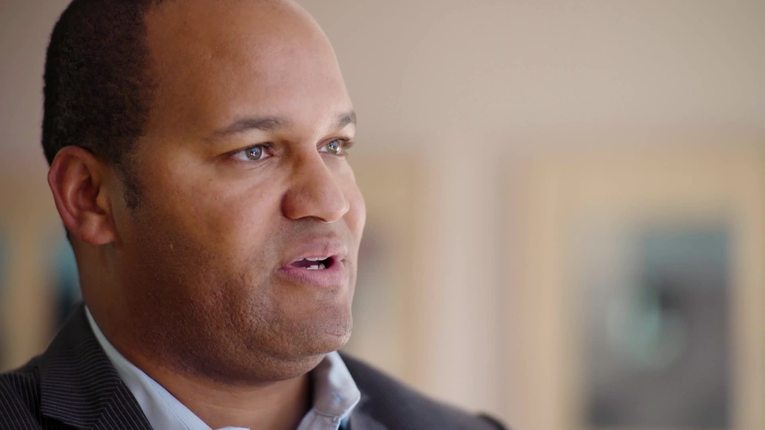 Milbank LLP
550 Hudson Yards
New York, NY 10001
Phone: (212) 530-5000

Stats
Employer Type: Private
Chairman: Scott A. Edelman
Hiring Partners: Roland Estevez, Lauren A. Hanrahan, Tyson Lomazow, Atara Miller, Rod Miller (NY); Dara Panahy (DC); Tim Wendling (LA)

Total No. Attorneys 2018: 704

Base Salary
New York
1st year: $190,000
2nd year: $200,000
3rd year: $220,000
4th year: $255,000
5th year: $280,000
6th year: $305,000
7th year: $325,000
8th year: $340,000
Summer associate: $3,654/week

Summer Associate Offers
82 out of 84 (2Ls) (2017)

Major Office Locations
New York, NY (HQ)
Los Angeles, CA
Washington, DC
Beijing
Frankfurt
Hong Kong
London
Munich
São Paulo
Seoul
Singapore
Tokyo

Major Departments & Practices
Corporate
Finance
Financial Restructuring
Litigation & Arbitration
Capital Markets
Tax
Trusts & Estates and Exempt Organizations