At a Glance
Uppers
"Strong litigation practice"
"Commitment to pro bono"
"Flexibility to do your work on your terms"
Downers
"Support services are sometimes lacking compared to bigger shops"
"Hours can be long at times"
"Some partners are tough to work for"
About Kramer Levin Naftalis & Frankel LLP
Fourteen New York attorneys—including the late Arthur Kramer, brother of playwright Larry Kramer—teamed up to start Kramer Levin in 1968. The city was already well stocked with law firms, many of them dating back to the 1800s, so Kramer Levin set out to distinguish itself on the basis of its skill, not the depth of its roots.
Breaking Through in NYC
From the start, Kramer Levin was positioned as a full-service firm that didn't rely on a single hallmark practice or longstanding relationship with one major client. This approach, combined with the firm's small size, meant that some practice areas were run by just one or two lawyers, but it also meant that Kramer Levin was able to accept litigation, real estate, transactional, tax, and trusts and estates assignments. One of the reasons why the firm was able to attract and retain partners and associates in its early days was the fact that it offered attorneys a chance to work in small teams and build their practices themselves, instead of navigating through the crowds at larger firms.
By 1970, Kramer Levin was 20 attorneys strong, and it had established its Manhattan headquarters in Midtown East. Thirty-five years later, the firm is 375 attorneys strong and has moved a few avenues west to its current location.
East Coast, West Coast & a Pinch of Europe
Kramer Levin has been notably conservative when it comes to expansion: the firm has ventured beyond New York only twice. In 1999 it swallowed up Rogers & Wells' Paris office to obtain a 20-lawyer outpost in the City of Light. The location has provided the firm with a vantage point from which it can more easily handle cross-border assignments, especially those involving European clients. In 2011, the firm took its expansion state-side and opened shop in Silicon Valley. The firm's West Coast office focuses on intellectual property litigation.
From Litigation to Real Estate
With more than 20 practice areas, ranging from complex securities law to corporate restructuring, Kramer Levin's scope is broader today than it was when the firm began. Nonetheless, some of its practice areas have achieved special prominence. The litigation department, led by name partner Gary Naftalis and Barry Berke, has represented the likes of JPMorgan Chase, Johnson & Johnson, HJ Heinz Co., Deloitte, and New York Mayor Bill de Blasio. It capped a decade of work on marriage equality by playing a key role in the U.S. Supreme Court case Obergefell v. Hodges, which determined that denying same-sex couples the freedom to marry violates the Constitution. Kramer Levin has also been involved in some of the largest and most complex bankruptcies filed in the country, including Caesar's Entertainment, Toys R Us, and Puerto Rico.
On the transaction side, Kramer Levin has advised BlackRock on strategic investments and acquisitions of companies whose technology improves and democratizes the investing process, including Scalable Capital, FutureAdvisor, Acorns, iCapital and Cachematrix; Gener8 Maritime in its $4 billion merger with Euronav AG; Deloitte in its acquisitions of innoWake GmbH and substantially all the assets of Web Decisions LLC and Day1 Solution; and Stone Point Capital in its acquisition, together with KKR and other investors, of Focus Financial Partners, which was named 2017 USA Private Equity Deal of the Year (over $1 billion) by M&A Advisor.
Kramer Levin has one of the largest and most experienced land use practices in New York, and it has represented most of the city's major developers and institutions. Clients include the NYU Langone Medical Center, South Street Seaport, Madison Square Garden, and the Whitney Museum of American Art. Kramer Levin's real estate group handles advice to real estate owners and developers, private equity investors, investment bankers, and hoteliers, among others. Clients include the Related Companies LP in the 26-acre Hudson Yards development in midtown Manhattan and Anbang Insurance Co., the owner of the Waldorf Astoria hotel.
May 2018
On May 1, 2018, Kramer Levin received the New York State Bar Association President's Pro Bono Service Award, Large Law Firm Category, for the firm's work with Brooklyn Defender Services in challenging excessive money bail set in felony cases in Brooklyn criminal court. Attorneys who are part of the Bail Project represent indigent defendants in challenging onerous bail determinations at both the trial and appellate levels and at every stage of the pre-trial criminal process, from first appearance through incarceration.
February 2018
Kramer Levin represented VICI Properties Inc. in its $1.4 billion initial public offering, the fourth-largest REIT IPO to date. The shares began trading on Feb. 1, 2018 on the New York Stock Exchange. After representing VICI in its formation in 2017, Kramer Levin advised on VICI's agreement with Caesars Entertainment Corp. to acquire and lease back property associated with Harrah's Hotel and Casino in Las Vegas for approximately $1.14 billion, a $73.6 million sale of land to Caesars, a $2.6 billion credit agreement and debt refinancing, and a $1 billion private placement.
February 2018
On Feb. 27, 2018, Kramer Levin won a complete victory for MGT Capital Investments Inc., securing dismissal with prejudice of a series of securities fraud class actions brought against the company and its officers. MGT was delisted from the NYSE MKT exchange in late 2016, and multiple shareholders filed lawsuits alleging that the company and its officers failed to disclose material facts prior to its delisting, including that it was likely to be delisted. After oral arguments earlier in February, Southern District Judge Naomi Reice Buchwald granted MGT's motion to dismiss.
January 2018
Kramer Levin represented an unnamed hedge fund in providing a $235 million financing package to fund Central Park Tower, Extell Development Co.'s planned 95-story supertall at 217 W. 57th St. According to The Real Deal, the 179-unit tower will be the tallest and most expensive residential building in New York upon completion.
September 2017
Kramer Levin is representing the official committee of unsecured creditors of Toys R Us Inc. Burdened by more than $5 billion of debt, the company sought chapter 11 protection in federal court in Richmond, VA, on Sept. 18, 2017. The nine-member committee consists of LEGO Systems Inc., Mattel Inc., Huffy Corporation, The Bank of New York Mellon, Simon Property Group Inc., KIMCO Realty, Evenflo Company Inc., Veritiv Operating Company, and Euler Hermes North America Insurance Co.
October 2017
On Oct. 2, 2017. Kramer Levin announced that five lawyers, Valerie G. Campbell, Daniel M. Eggermann, Aaron M. Frankel, Eliza A. Kaiser and Eileen M. Patt, were promoted to partner. "These talented lawyers have demonstrated a high level of skill and commitment to a diverse group of clients," said Kramer Levin managing partner, Paul Pearlman. "I congratulate them on achieving this career milestone and wish them continued success."
Why Work Here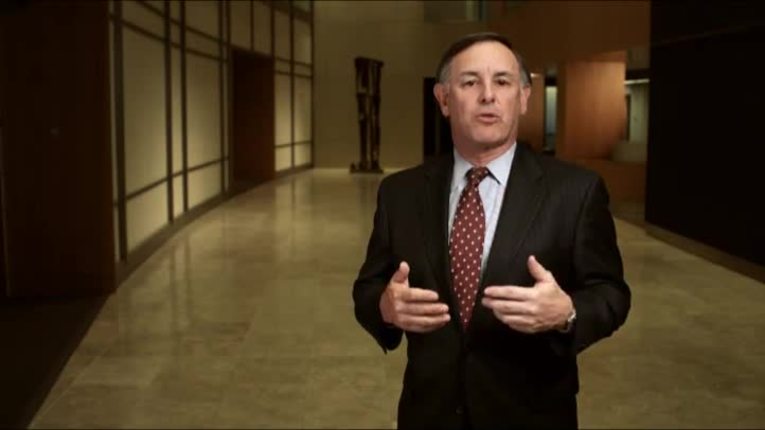 Kramer Levin Naftalis & Frankel LLP
1177 Avenue of Americas
New York, NY 10036
Phone: (212) 715-9100

Stats
Employer Type: Private
Managing Partner: Paul S. Pearlman
Hiring Partner: Kerri Ann Law

Total No. Attorneys 2018: 375

Base Salary
New York, NY
1st year: $190,000
2nd year: $200,000
3rd year: $220,000
4th year: $255,000
5th year: $280,000
6th year: $305,000
7th year: $325,000
8th year: $340,000
9th year+: $350,000
Summer associate: $3,700/week

Summer Associate Offers
17 out of 17 (2Ls) (2017)

Major Office Locations
New York, NY (HQ)
Silicon Valley, CA
Paris

Major Departments & Practices
Accounting Liability
Advertising Litigation
Alternative Investment Management
Banking and Finance
Business Immigration
Capital Market/Finance
Corporate
Corporate Governance/Board Committee Representations
Corporate Restructuring & Bankruptcy
Cybersecurity, Privacy & Data Protection
Electronic Discovery
Employee Benefits
Employment Law
Environmental
EU Competition & Trade Law
Fashion & Consumer Brands
Financial Services
Individual Clients
Intellectual Property
Land Use
Leveraged Finance
Life Sciences Litigation
Mergers & Acquisitions/Joint Ventures
Private Equity & Hedge Funds
Real Estate
Securities & Shareholder Litigation
Securitization
Tax
White Collar Defense & Investigations