At a Glance
Uppers
"The people and early responsibility."
"Market compensation with above-market bonus."
Downers
"The hours."
"Limited opportunities to make partner."
About Cahill Gordon & Reindel LLP
With a reputation for capital markets prowess and high-stakes litigation excellence, Cahill Gordon & Reindel LLP is the picture of an effective—and conservatively managed—firm. With around 300 attorneys, Cahill focuses on a wide array of practice areas including corporate finance and M&A, litigation, investigations, crisis advisory, and others.
An Exclusive Club
Cahill was founded in 1919 by the former U.S. Secretary of the Treasury, and from the start, it proved itself as a player in corporate law and finance. Its best-known name partner was John T. Cahill, a former U.S. Attorney for New York's Southern District in Manhattan—an office that The New York Times dubbed "one of the city's most powerful clubs." Cahill led a period of growth and expansion after World War II. Over time, the firm welcomed partners and attorneys with distinguished tenures at the U.S. Department of Justice, the Federal Trade Commission, the SEC, and the Treasury Department. Today, in addition to handling transactional and litigation matters for its financial services and banking clients, Cahill represents clients in a range of industries, including pharmaceuticals, automotive, and global infrastructure.
Punching Above Its Weight
Keeping up with firms more than 10 times its size, Cahill consistently ranks among the most profitable operations in the country. With global debt and equity, capital markets, and bank financing deals as the firm's forte, Cahill represents numerous leading banks and multinational companies. In a testament to Cahill's transactional track record, the firm's Corporate Finance practice has won many honors, including leading league tables annually and being ranked by Legal 500 and Chambers USA. Cahill is known for its capital markets work, specifically with high-yield debt.
That's not to say Cahill's a one-trick pony, though. The firm has also forged a reputation as a formidable house for litigation. Some of Cahill's notable recent clients include Barclays, Brookfield Asset Management, Credit Suisse, Deutsche Bank, S&P Global, and the Audit Committee of the Board of Directors of Walmart, among others. The firm is known for its strong Securities Litigation and White Collar Defense practice in the U.S. and London, with a caseload that includes high-profile litigations and investigations relating to structured products and derivatives, benchmark rates, "dark pools," and high-frequency trading. Cahill also has a thriving Internal Investigations practice, including high-profile representations of companies, boards, and audit committees covering a wide array of issues, including the Foreign Corrupt Practices Act, money laundering, and international sanctions compliance.
Associate Input
At Cahill, associates' voices matter. The firm has an Associate Liaison Committee that focuses on associates' concerns. The committee includes both associates and partners who work together to create solutions to issues raised by associates. Some areas the committee has tackled include the review process, flex-time, technology stipends, and training programs, among other areas.
COVID-19 Update
We have prioritized the health and safety of all applicants, attorneys, and staff throughout the pandemic and will continue to do so. Gratefully, we have found much success conducting our summer program and many of our recruiting efforts over virtual platforms, and we are fully prepared to meet interested applicants and conduct interviews this way. We look forward to sharing all that we can about our work and culture while respecting the well-being of everyone engaged in the process.
News & Awards
NOTABLE CASES
Cahill advised ICON plc in its signing of a definitive agreement to acquire PRA Health Sciences, Inc., one of the world's leading global contract research organizations by revenue, for approximately $12 billion.
During 2020 and amidst COVID-19, Cahill's corporate team advised financial institutions in connection with over $570 billion in debt, equity, and loan financings, on behalf of issuers including AMC Entertainment, Airbnb, Caesars Entertainment, Netflix, T-Mobile, Levi Strauss, Charter Communications, Albertsons, Fox Corporation, Match Group, Live Nation, QVC, Vail Resorts, and many more.
Cahill achieved a significant victory on behalf of Credit Suisse in defeating class plaintiffs' motion to certify two classes relating to alleged manipulation of the global foreign exchange (FX) markets.
In Amarin Pharma Inc. et al. v. FDA, Cahill prevailed on behalf of the drug maker with a groundbreaking challenge to the constitutionality of regulatory restrictions concerning off-label promotion of approved prescription drugs.
AWARDS & ACCOLADES
#1 legal advisor to U.S. high-yield bond underwriters, 2005-2021, and to lead arrangers of leveraged loans in the legal league table, 2010-2021—Bloomberg and Refinitiv Loan Connector
Restructuring Deal of the Year, 2020—The M&A Advisor and The Deal
Banking & Finance and Capital Markets – High Yield Products ranked Band One, 2021—Chambers USA
Securities Litigation: Defense, ranked Tier One, 2021—The Legal 500
Top Firms for Training & Mentorship, 2021—Yale Law Women
Why Work Here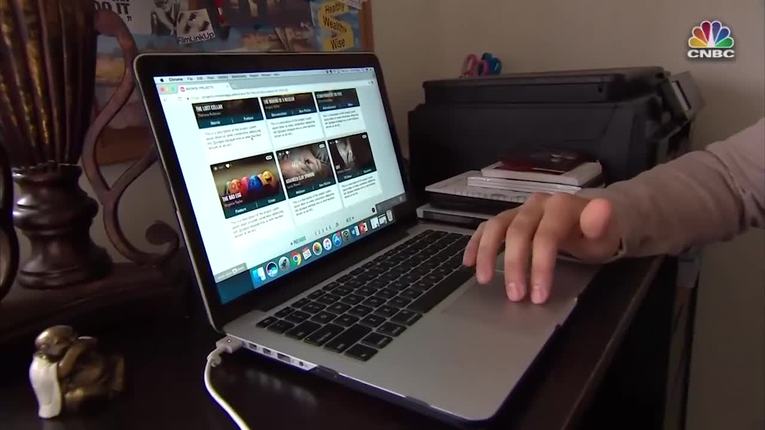 Cahill Gordon & Reindel LLP
32 Old Slip
New York, NY 10005
Phone: (212) 701-3000

Firm Stats
Chairman: William M. Hartnett
Hiring Partner: Sheila Ramesh
Total No. Attorneys (2021):
250 - 500
No. of Partners Named 2021:
7

Base Salary
1st year: $205,000
2nd year: $215,000
3rd year: $240,000
4th year: $275,000
5th year: $305,000
6th year: $330,000
7th year: $350,000
8th year: $365,000
Summer Associate: $3,942/week

Employment Contact
Noelle Fletcher
Director of Legal Recruiting
(212) 701-3904
nfletcher@cahill.com

No. of International Offices: 1
Major Office Locations
New York, NY
Washington, DC | London

Major Departments
Antitrust
Appellate
Banking & Finance
Bankruptcy & Restructuring
Capital Markets
Communications
Corporate Advisory
Corporate Governance & Investigations
Crisis Advisory & Management
Cyber & Information Security
Environmental
Global Risk Assessment and Anti-Corruption Compliance (FCPA)
Insurance
Litigation
English Law Lending
Media
Mergers & Acquisitions
Pro Bono
Real Estate
Securities Litigation
White Collar Defense
Tax
*See firm website for complete list of practice areas and industries.