2020 Vault Rankings
Best Law Firms by Practice Area
At a Glance
Uppers
"Above-market compensation"
"No one is standing over your shoulder."
"The people are generally smart, hardworking, and nice."
Downers
"The unpredictable workflow"
"The expectation to work all the time"
"Technology needs to be upgraded"
About Cahill Gordon & Reindel LLP
With a reputation for capital markets prowess and First Amendment excellence, Cahill Gordon & Reindel LLP is the picture of an effective—and conservatively managed—firm. With around 325 attorneys, Cahill focuses on a pool of practice areas ranging from corporate finance to crisis advisory and management.
An Exclusive Club
Cahill was founded in 1919 by the former U.S. Secretary of the Treasury, and from the start, it proved itself as a player in corporate law and finance. Its best-known name partner was John T. Cahill, a former U.S. attorney for New York's Southern District in Manhattan—an office that The New York Times dubbed "one of the city's most powerful clubs." Cahill led a period of growth and expansion after World War II. Over time, the firm welcomed partners and attorneys with distinguished tenures at the U.S. Department of Justice, the Federal Trade Commission, the SEC, and the Treasury Department. Today, in addition to handling transactional and litigation matters for its financial services and banking clients, Cahill represents clients in a range of industries, including pharmaceuticals, automotive, and global infrastructure.
Punching Above its Weight
Keeping up with firms more than ten times its size, Cahill consistently ranks among the most profitable operations in the country on a per-partner basis. With global debt and equity, capital markets, and bank financing deals as the firm's forte, Cahill represents numerous leading banks and multinational companies. In recent times, Cahill has advised the underwriters in the IPO of Ally Financial—in a move by the company to improve its financial program and to repay TARP funds allocated to it by the U.S. Treasury following the financial crisis—and in the IPOs of HCA, Inc., Nielsen, and Aramark—all among the largest U.S. private-equity backed IPOs. Cahill also helped NBC in its $7.75 billion acquisition of the exclusive broadcast rights to the Olympic Games through 2032 and represented 1-800-Flowers.com in its acquisition of Harry & David. Turning to LBOs, the firm has counseled the financiers behind the recent leveraged buyouts of Dell, H.J. Heinz, Dole Foods, Gates Global, Tibco Software, and Illinois Tool Works, as well as in eight of the ten largest buyouts completed to date. In a testament to Cahill's transactional track record, the firm's corporate finance practice has won many honors, including leading league tables annually and being ranked by Legal 500 and Chambers USA. Cahill is ranked nationally among the leading Debt & Equity practices and ranks as Chambers USA's sole Band 1-ranked firm nationally in Capital Markets: High Yield Products for the sixth consecutive year; backed in part by client and market feedback that the practice is "a high-yield debt powerhouse," with one source describing Cahill as "the be-all and end-all of high-yield."
That's not to say Cahill's a one-trick pony, though. The firm has also forged a reputation as a formidable house for litigation. Some of Cahill's notable recent clients include Barclays, Brookfield Asset Management, Credit Suisse, Deustche Bank, S&P Global, Time Warner Cable, and the Audit Committee of Walmart. The firm is known for its strong securities litigation and white collar defense practice in the U.S. and London, with a caseload that includes high-profile litigations and investigations relating to structured products and derivatives, benchmark rates, "dark pools," and high-frequency trading. The firm also has a thriving internal investigations practice, including high-profile representations of companies, boards, and audit committees covering a wide array of issues, including the Foreign Corrupt Practices Act, money laundering, and international sanctions compliance.
Senior Counsel Floyd Abrams, considered by many to be the foremost First Amendment advocate of his time, has played a key role in a number of defining free-speech and free-press decisions, including defense of The New York Times in the seminal Pentagon Papers case. More recently, Cahill won a precedent-setting victory for Amarin Pharma, Inc. in a closely-watched First Amendment lawsuit that challenged the constitutionality of the FDA's restrictions on off-label promotion. Cahill has gathered honors for its reputation for client service, legal excellence, and the ability to master complex challenges including rankings in Legal 500, Benchmark Litigation, and Chambers USA, which regularly ranks Cahill among New York's "Elite" law firms for commercial litigation.
IN THE NEWS
May 2018
After argument before the First Department, a Cahill litigation team prevailed again on behalf of certain current and former directors, officers, and employees of S&P Global Inc. in a shareholder derivative litigation based on S&P's ratings of various structured finance securities. Plaintiff claimed damages of more than one billion dollars, alleging that defendants breached their fiduciary duties by failing to properly oversee S&P's ratings of certain structured finance securities, as well as asserting claims for unjust enrichment, contribution, and indemnification.
April 2018
Cahill is representing the lead arrangers in connection with commitments for up to $38 billion of secured and unsecured debt financing being provided to T-Mobile to support the recently announced T-Mobile/Sprint merger transaction.
April 2018
Cahill represented the initial purchasers in connection with a Rule 144A/Regulation S offering of $1,900,000,000 aggregate principal amount of 5.875% senior notes due 2028 by Netflix, Inc.
April 2018
Cahill represented the underwriters in connection with a public offering of $800,000,000 aggregate principal amount of 5.375% senior secured notes due 2038 and $1,700,000,000 aggregate principal amount of 5.750% senior secured notes due 2048 by Charter Communications Operating, LLC and Charter Communications Operating Capital Corp., a subsidiary of Charter Communications. Proceeds from the offering were used for general corporate purposes.
April 2018
A Cahill litigation team prevailed on behalf of Deutsche Bank AG and certain current and former executives of Deutsche Bank in the United States Court of Appeals for the Second Circuit, obtaining an affirmance of the dismissal of securities fraud claims brought by a purported class of shareholders. The shareholders alleged that Deutsche Bank made misstatements regarding the effectiveness of its internal controls. The Court of Appeals affirmed the district court's dismissal of all claims, finding that plaintiffs failed to adequately allege scienter by Deutsche Bank or the individual defendants.
March 2018
A Cahill litigation team prevailed on behalf of Credit Suisse in obtaining an order compelling the plaintiff to arbitrate its claims in a proposed class action challenging the bank's alleged use of "Last Look" in foreign exchange trading. Plaintiff brought breach of contract claims alleging that the bank rejected or delayed certain foreign exchange trades. On Thursday, April 12, 2018, Judge Schofield of the U.S. District Court for the Southern District of New York ruled that Plaintiff's claims must be arbitrated pursuant to the rules of the National Futures Association.
Why Work Here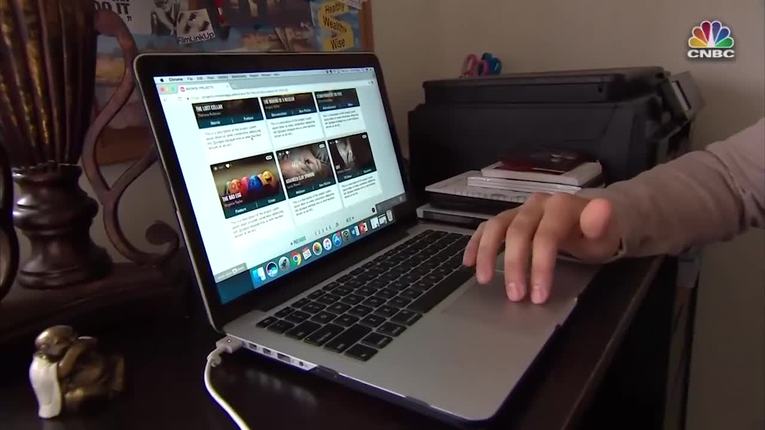 Cahill Gordon & Reindel LLP
80 Pine Street
New York, NY 10005
Phone: (212) 701-3000

Stats
Chairman: William M. Hartnett
Co-Hiring Partners: Brock Bosson, Sheila Ramesh

Base Salary
1st year: $190,000
2nd year: $200,000
3rd year: $220,000
4th year: $255,000
5th year: $280,000
6th year: $305,000
7th year: $325,000
8th year: $340,000
Summer associate: $3,654/week

Summer Program
Summer Associate Offers:
44 out of 44 (2Ls) (2018)

Major Office Locations
New York, NY
Washington, DC
London

Major Departments & Practices
Antitrust
Appellate
Bankruptcy & Restructuring
Communications
Corporate
Corporate Governance & Investigations
Crisis Advisory & Management
Employee Benefits & Executive Compensation
Environmental
Insurance
Intellectual Property
Litigation
Media
Pro Bono
Real Estate
Tax
Trusts & Estates