At a Glance
Uppers
"One of the best finance law firms to work for and to learn from."
"The above-market bonus."
"Autonomy."
Downers
"Unpredictability of workflow."
"Technology."
"Hours."
About Cahill Gordon & Reindel LLP
With a reputation for capital markets prowess and high-stakes litigation excellence, Cahill Gordon & Reindel LLP is the picture of an effective—and conservatively managed—firm. With around 325 attorneys, Cahill focuses on a pool of practice areas ranging from corporate finance to crisis advisory and management.
An Exclusive Club
Cahill was founded in 1919 by the former U.S. Secretary of the Treasury, and from the start, it proved itself as a player in corporate law and finance. Its best-known name partner was John T. Cahill, a former U.S. Attorney for New York's Southern District in Manhattan—an office that The New York Times dubbed "one of the city's most powerful clubs." Cahill led a period of growth and expansion after World War II. Over time, the firm welcomed partners and attorneys with distinguished tenures at the U.S. Department of Justice, the Federal Trade Commission, the SEC, and the Treasury Department. Today, in addition to handling transactional and litigation matters for its financial services and banking clients, Cahill represents clients in a range of industries, including pharmaceuticals, automotive, and global infrastructure.
Punching Above its Weight
Keeping up with firms more than ten times its size, Cahill consistently ranks among the most profitable operations in the country on a per-partner basis. With global debt and equity, capital markets, and bank financing deals as the firm's forte, Cahill represents numerous leading banks and multinational companies. In a testament to Cahill's transactional track record, the firm's corporate finance practice has won many honors, including leading league tables annually and being ranked by Legal 500 and Chambers USA. Cahill is known for its capital markets work, specifically with high-yield debt.
That's not to say Cahill's a one-trick pony, though. The firm has also forged a reputation as a formidable house for litigation. Some of Cahill's notable recent clients include Barclays, Brookfield Asset Management, Credit Suisse, Deutsche Bank, S&P Global, Time Warner Cable, and the Audit Committee of Walmart. The firm is known for its strong securities litigation and white collar defense practice in the U.S. and London, with a caseload that includes high-profile litigations and investigations relating to structured products and derivatives, benchmark rates, "dark pools," and high-frequency trading. The firm also has a thriving internal investigations practice, including high-profile representations of companies, boards, and audit committees covering a wide array of issues, including the Foreign Corrupt Practices Act, money laundering, and international sanctions compliance. The firm is also known for its First Amendment work.
Associate Input
At Cahill, associates' voices matter. The firm has an Associate Liaison Committee that focuses on associates' concerns. The committee includes both associates and partners who work together to create solutions to issues raised by associates. Some areas the committee has tackled include the review process, flex-time, technology stipends, and training programs, among other areas.
News & Awards
RECENT NEWS
April 2019
In April 2019, Cahill's top-ranked capital markets and lending practice represented the initial purchasers in connection with Netflix notes offerings worth over $2 billion. It was the third such transaction in a year related to Netflix, including those in April 2018 and October 2018, which themselves totaled over $4 billion.
2018
Cahill's litigation team earned three important victories for Credit Suisse, defeating multiple class action cases during a five-month span of 2018. In July, the team defeated a case appealed to the Second Circuit, alleging that Credit Suisse and other bank defendants violated federal law in connection with trading in the multi-trillion dollar foreign exchange market. Cahill led the appeal for more than 15 financial institutions in the joint defense group. In August and November, Cahill won two more victories for the bank, the first related to the multi-trillion dollar market for U.S. dollar-denominated supranational, sovereign, and agency bonds market, and the second related to the Bank Bill Swap Reference Rate market. 
November 2018
Cahill represented the lead arrangers in a $23 billion acquisition financing for Broadcom Inc., which utilized most of the proceeds to acquire CA Technologies. The November 2018 transaction was ranked as the largest semiconductor deal of the year by one media outlet, and together, the two form one of the world's leading infrastructure technology companies.
September 2018
Cahill's White Collar team represented Tesla, Inc. in connection with a recent, well-publicized SEC investigation regarding certain statements by the CEO.  Cahill helped guide the parties to a quick and favorable resolution.
NOTABLE CASES
In 2015's Amarin Pharma Inc. et al. v. FDA, Cahill prevailed on behalf of the drugmaker with a groundbreaking challenge to the constitutionality of regulatory restrictions concerning off-label promotion of approved prescription drugs.
When founder Michael Dell took Dell, Inc. private in 2013 for $24.4 billion, Cahill advised the financial institutions involved. Three years later, Cahill also advised on the biggest technology merger in history when Dell acquired EMC for $67.7 billion.
Cahill advised on the leveraged buyout of HCA in 2006, then the largest in PE history. In 2011, Cahill advised the underwriters on HCA's trailblazing $4.35 billion IPO.
AWARDS & ACCOLADES
Banking & Finance, ranked Band One, Chambers USA 2019
Capital Markets: High Yield Products, ranked Band One, Chambers USA 2019
Commercial Lending – Advice to Lenders, ranked Tier One, The Legal 500 2019
M&A: Middle-market (sub-$500m), ranked Tier One, The Legal 500 2019
Securities Litigation – Defense, ranked Tier One, The Legal 500 2019
Why Work Here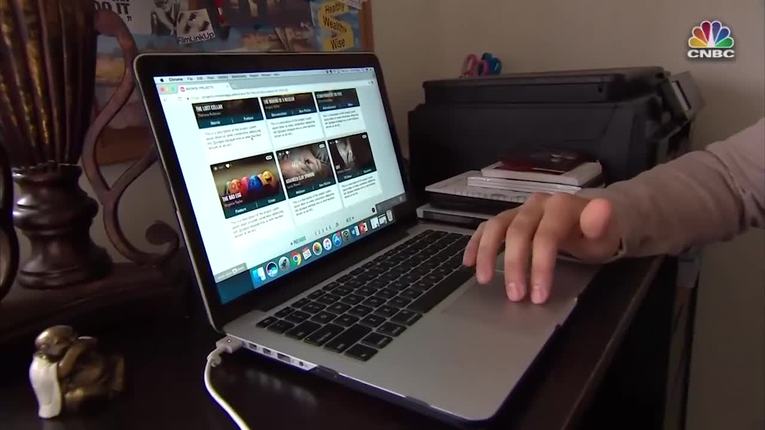 Cahill Gordon & Reindel LLP
80 Pine Street
New York, NY 10005
Phone: (212) 701-3000

Firm Stats
Chairman: William M. Hartnett
Hiring Partner: Sheila Ramesh
Total No. Attorneys 2019:
250 - 500

Base Salary
1st year: $190,000
2nd year: $200,000
3rd year: $220,000
4th year: $255,000
5th year: $280,000
6th year: $305,000
7th year: $325,000
8th year: $340,000
Summer associate: $3,654/week

Summer Program
Summer Associate Offers:
30 out of 30 (2Ls) (2019)

No. of Summer Associates:
30 total (All 2Ls) (2019)

Employment Contact
Donna Manion
Director of Legal Recruiting and Personnel
(212) 701-3901
dmanion@cahill.com

Major Office Locations
New York, NY
Washington, DC
London

Major Departments
Antitrust
Appellate
Bankruptcy & Restructuring
Communications
Corporate
Corporate Governance & Investigations
Crisis Advisory & Management
Employee Benefits & Executive Compensation
Environmental
Insurance
Intellectual Property
Litigation
Media
Pro Bono
Real Estate
Tax
Trusts & Estates
*See firm website for complete list of practice areas and industries.