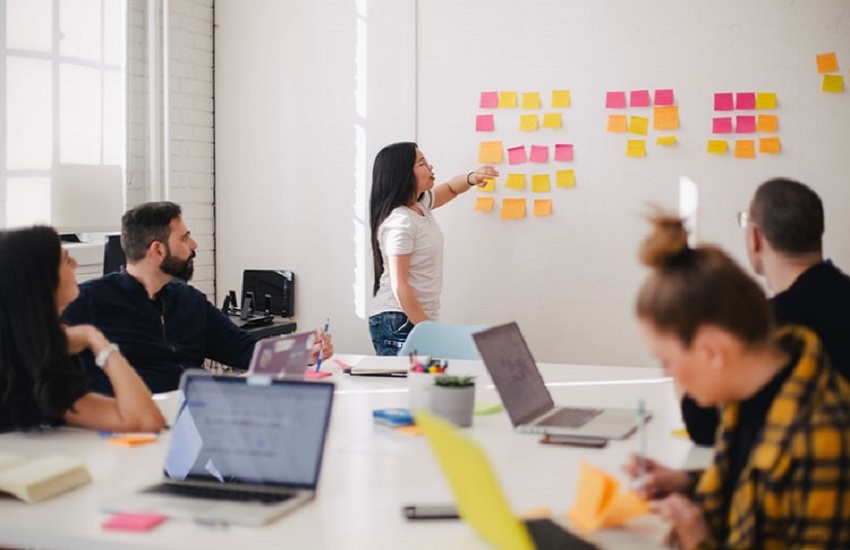 Identify the collaborative processes and company practices that lead to burnout
According to research published in Harvard Business Review, time spent on collaboration has ballooned in recent decades by more than 50 percent. But while there are positive aspects to collaboration, there's a dark side as well.
The researchers found that employees at most companies spend up to 80 percent of their days in meetings, on the phone, and responding to emails, "leaving employees little time for all the critical work they must complete on their own."
Many of the processes and policies you put in place to help employees are in fact leading to burnout. Instead, you need to identify those policies and trim them back. Here are two ways.
First, follow the lead of managers at Dropbox who eliminated all recurring meetings for a two-week period and then re-booked only the ones they found were actually needed. (The result? After two years, Dropbox had tripled its employees but meetings were shorter and more productive.)
Next, try this trick from Facebook's VP of Product, Fidji Simo, who changed her default meeting duration from 60 minutes to just 15. This way, it's up to the organizer to carefully consider whether more time is really needed.
Work with your team to set realistic expectations
While writing his book Master The Moment, Pat Burns interviewed employees at 50 companies and discovered that many of the time management issues employees face can be traced back to poor leadership, including:
Not knowing what work to prioritize
Having trouble saying no even when their workload is full
Feeling overwhelmed with too many tasks
Procrastinating or not finishing what they start because timelines aren't clearly set
Always being in reactive mode due to an unclear strategy
Most employee time management issues like these result from uncertainty. Team members don't know where to put their efforts and so they try to take on everything.
Instead, help them establish a productive daily routine that balances time for heads-down work with staying up to date on emails and meetings. Try time blocking, or even something as simple as setting aside mornings for focused work, leaving only afternoons available for meetings and calls.
Develop policies and rituals to help them disconnect at the end of the day
Protecting your team from burnout isn't just about what happens at work. It's also about their ability to disconnect at the end of the day. Research has consistently found that people who are able to disconnect from work are less fatigued and have far lower rates of procrastination, greater engagement at work (i.e. flow), and a better quality of life.
The easiest way to help your team disconnect from work is to simply let them know it's OK for them to push back or speak up when they're overloaded.
As Eric Garton writes in the Harvard Business Review, "Most often, employees are left on their own to figure out how to manage their time in ways that will reduce stress and burnout. They have limited ability to fight a corporate culture in which overwork is the norm and even celebrated."
Changing your company culture like this has to start from the top. Create policies and rituals that promote work-life balance and recognize (but don't celebrate) when people are putting in necessary long hours.
<> Embed Vault Blogs Slideshow
---
Burnout is real. So real, in fact, that the World Health Organization now considers it a legitimate medical diagnosis. When employees are overworked and overstressed, the effects can be felt throughout an organization. Burning out doesn't just result in the individual feeling mentally or physically exhausted; pressure to perform, high expectations, and competition can all have negative consequences on a person's productivity. Of course, when productivity suffers, the entire team feels the impact. 
There are lots of reasons why someone might burn out at work, but the fact of the matter is that it often falls upon the employer to mitigate those causes. A "hustle culture", or a style of management that places more emphasis on the quantity of work than quality can place pressure on employees and cause them to overwork themselves. BambooHR recently explored how employers can reduce burnout by eliminating excessive, unnecessary work and promoting efficiency to boost productivity. Click here to read the full article, and check out the slideshow above to see the three ways employers can help their people be more productive.
Join Gold to Unlock Company Reviews