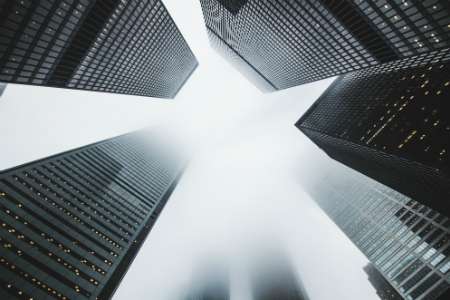 Vault has released its ranking of the 20 Best Midsize Law Firms to Work For and Nutter, McClennen & Fish tops the list again, after taking the top spot in our inaugural ranking last year. Nutter earned the ranking through high ratings in Vault's numerous Quality of Life categories, including ranking as the top firm in Overall Satisfaction and Firm Culture. Desmarais ranks as the top midsize firm for Compensation while Susman Godfrey is No. 1 in Substantive Work, and Bookoff McAndrews is the best for Diversity.
"When candidates are looking at law firms, especially those outside the realm of BigLaw, they're often concerned more with the actual experience of associates than just the firm's reputation," said Matt Moody, Law Editor at Vault. "Current associates are best-positioned to know what life is actually like at any particular firm, and Vault's Midsize Quality of Life rankings and firm profiles showcase associates' experiences so law students and laterals get an insiders' perspective and can make informed career decisions."
The Best Midsize Firms to Work For rankings are derived from Vault's Law Firm Associate Survey, in which  associates rated and commented on various aspects of their work life. The rankings were calculated using a formula that weighs associate ratings in eleven different areas: Overall Satisfaction (25%); Firm Culture (10%); Hours (10%); Compensation (10%); Substantive Work (10%); Business Outlook (10%); Career Outlook (5%); Associate/Partner Relations (5%); Leadership Transparency (5%); Formal Training (5%); and Informal Training, Mentoring & Sponsorship (5%).
Based on this formula, the Top 10 Best Midsize Law Firms to Work For are:
Nutter, McClennen & Fish
Desmarais
McDonnell Boehnen Hulbert & Berghoff
Kelly Hart & Hallman
Wolf, Greenfield & Sacks
Bookoff McAndrews (tie)
Susman Godfrey (tie)
Greenberg Glusker Fields Claman & Machtinger
Hueston Hennigan
Reminger
Nutter associates noted in the Vault survey that "the firm takes a great deal of pride in its culture" and one associate said that that "the people and the environment are one of the main reasons I chose to work here." Another Nutter associate simply raved: "I love my job!"
Desmarais associates are pleased that their firm "pays above market in both salary and bonus," contributes the associates' 401(K)s, and pays for "ALL of its associates' healthcare costs, which is clutch."  Associates at Susman Godfrey are happy that their work is "all substantive," which one associate describes as "undoubtedly the best part of being an associate at Susman Godfrey. If you show that you are willing and able to run a case, you will flourish."   Bookoff McAndrews associates note that it is "an exceptionally diverse firm" with "a broad spectrum of great people."
Along with the Midsize Quality of Life rankings, Vault also releases its second annual Top 150 Under 150 list of the leading small and midsized firms with 150 or fewer attorneys. To determine the Top 150 Under 150, we first developed a list of the best-known and most sought-after U.S. firms with fewer than 150 attorneys. Our editorial and research teams pored through Vault survey data, news stories, trade journals and other legal publications; spoke with lawyers in the field and reviewed other published rankings. Vault editors also assessed each firm for prestige, quality of life and professional growth opportunities, and then narrowed down the results to come up with a list of 150 law firms known for providing top-notch service and delivering big results.
New to the Top 150 Under 150 this year are Archer Norris; Beck Redden; Bell Nunnally & Martin; Bird Marella; Bookoff McAndrews; Cohen & Gresser; Fitzpatrick, Cella, Harper & Scinto; Frankfurt Kurnit Klein + Selz; Fross Zelnick Lehrman & Zissu; Hahn Loeser & Parks; Hueston Hennigan; Kenyon & Kenyon; Kuchler Polk Schell Weiner & Richeson; Robbins Russell; Roberts & Holland; Ryley Carlock; Wiggin and Dana; Wilkinson Walsh + Eskovitz; Williams, Venker & Sanders; Wood Herron & Evans.
View all Vault Midsize Law Firm Quality of Life Rankings and the Top 150 Under 150.
Join Gold to Unlock Company Reviews