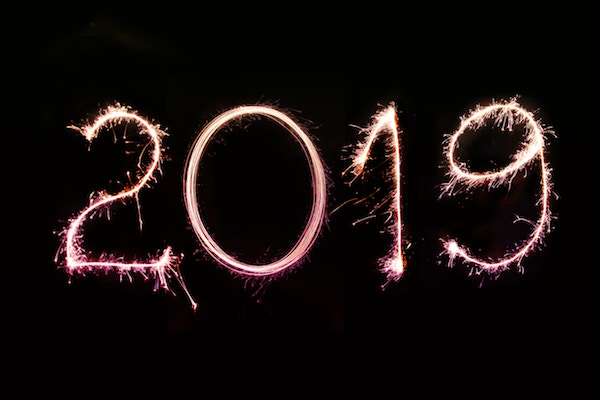 With the new year less than three months away, now is the perfect time start revamping your resume if you're planning to search for a new role come 2019. 
To that end, here are some tips to help you freshen up your resume so it's ready to go when the ball drops.

1. Revise your resume's look and feel 
Take this opportunity to refresh not just the content of your resume but also its style and layout. You ultimately want a document that visually reflects where you are in your career. So pick a design, font, and color scheme that feels right for you right now. Just be sure to keep everything simple. To benefit from an extensive library of readymade professional templates, you can always use an online resume builder. 
2. Amend your header

This might seem obvious, but you'd be surprised how often candidates forget to update fundamental details in their resume header, like their email address or phone number. So double-check this section and make sure the contact information and URLs you supply are current. 
3. Rethink your professional summary

You've likely changed since you compiled the original version of your resume, so the brief synopsis of who you are needs to change, too. Amend it to provide an impactful up-to-date summary of your experience, qualifications, accomplishments, and ambitions as they stand now.
4. Bolster your Key Skills and Technologies section with new additions
In the time between now and when you last gave your resume a makeover, you've almost certainly picked up a few new competencies—perhaps you honed certain skills in your current position, mastered a unique ability through an extracurricular activity, or learned how to use a new software program. If you've recently acquired a skill—hard or soft—that's relevant to the work you do, it deserves a place on your refreshed resume. 
5. Include your current position

This has to be one of the most important of all the resume update tips out there: don't forget to add your current role to the top of your Work Experience section! Under it, outline your achievements in the position, quantified with figures where possible. And remember to include recent part-time or volunteer work you've done, too.
6. Refresh your Education section

Did you recently take an online course? Earn a new certification? Or finally complete that degree you've been working away at? Add any new schooling you've received to the top of your Education section, above the qualifications you listed previously.
7. Reconsider the order of your sections

Perhaps the way you originally structured your resume no longer serves you. Maybe, for example, you previously put all the focus on your work history, but are now looking to change careers and would prefer the spotlight to be on your transferable skills. If this is the case, then shift around the order and flow of your resume so that the information that sells you best appears first. 
8. Remove old content

Chances are there'll be details on your existing resume that no longer feel so important. To keep this document concise and well aligned with your current ambitions, delete older information, like your high school diploma and GPAs, and your first job out of college. Also remember to remove resume elements that are now considered obsolete—the objective statement and References section are two examples.
Since 2005, LiveCareer has been helping job seekers create resumes and cover letters via its free resume builder and cover letter builder tools. Also available are collections of free, professionally written resume templates and cover letter templates, all of which are organized by industry and job title.
Join Gold to Unlock Company Reviews