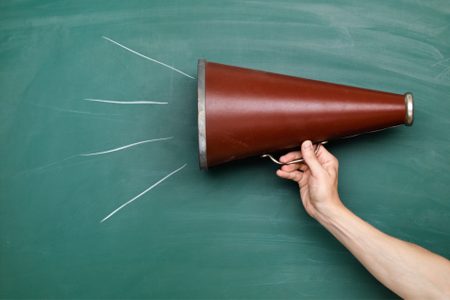 If you spend long enough writing about careers—or looking for a job—you start to notice certain patterns in the advice that you see elsewhere. Just as fall brings a rash of advice for those going through on-campus recruiting, so the start of a new year brings exhortations to turn over a new leaf, make resolutions, and make this year the one where you finally get serious about changing your life.
The holiday season, though? That's all about one thing, here in the advice blogosphere: networking at holiday parties. To read most bloggers, you'd think that we all spend our time bouncing between cocktail soirees, casually swapping contact details with everyone we come across, and impressing the CEO-who-just-happens-to-be-in-the-room so much that they're compelled to offer us a job before the canapes have made the rounds.
Here's the truth: holiday networking is nothing like that.
Here's why: most company holiday parties are restricted to employees and (maybe) their partners. So your chances of getting in to one of those—to an environment where your friends or relatives can introduce you to people who might actually have the ability to hire or mentor you in a field that you're interested in—well, let's just say they're pretty slim.
Of course, not all holiday parties are thrown by companies—chances are you'll have at least a couple of friends or relatives throwing shin-digs during the festive period. The down-side: most people who go to those kinds of holiday parties do so to spend time with people they already know. Sure, the network effect means that your friend Bob might be able to introduce you to a couple of people that he works with. If Bob's a particularly good friend, he might even add that you're highly skilled and looking for a position in exactly the field that the person he's introducing you to specializes in. But if Bob happens to be in accounting, and you're looking for a position in IT? Good luck.
Does that make holiday parties useless for networking purposes? Of course not. In fact, signaling to people you already know that you're on the market can turn up leads from some pretty unexpected sources. That uncle you haven't seen in 5 years might well be the key that unlocks your next position.
With that in mind, here are a few do's and don'ts for your holiday networking.
Do accept invitations
Go to as many gatherings as you feel comfortable with. Approach each one with the idea that you're there to have fun, catch up with friends, and maybe make some new contacts. But don't go in with the idea that you have to meet any kind of quota for facetime achieved or contact details exchanged--that kind of thinking creates stress, which is exactly what you don't want to be bringing to any party-like situation.
Or don't
If you're something of an introvert feel free to stay in and do something else instead—you're not going to make a strong impression in a setting that makes you uncomfortable anyway. Spend your energy on a different aspect of your job search, like identifying people at target organizations that you'd want to reach out to for a (presumbaly calmer) one-on-one conversation.
Do make an effort to talk to new people
New contacts are great, but keep in mind that most people don't want to feel like you see them as a tool or a stepping stone—something you can use to get to where you want to be.
Don't use your elevator pitch
No, seriously. I know all the advice says you should have your 10-30 second spiel lined up and ready to be deployed at a moment's notice. But you're at a party: friendly, ideally witty conversation should be the order of the day. Sure, if someone asks what you do or are looking for, you should feel free to give them the gist. But don't lead with it, and don't let it define you; the opportunity to get to know people on a more personal level is one of the great things about a holiday get-together. Use that to your advantage by showing people who you are rather than telling them.
Do follow up after the party
Met someone interesting and/or potentially useful to your career? Hit it off with them? Got their contact details? Great! Feel free to follow up with a note asking to keep you in mind for opportunities, or requesting something along the lines of an informational interview. The key difference at this stage: you've already established the beginning of a relationship, and you're not putting someone on the spot at an event where they're generally looking to unwind. And, because you're following up, they're much more likely to be prompted to take action than they would have been on some vaguely-remembered promise made during the party itself.
The bottom line: by being yourself and forgetting about "networking", you're much more likely to show your best side and make meaningful connections.
Related
7 Networking Tips for Making Stronger Connections
Students: How to Find a Job Over the Holidays
Join Gold to Unlock Company Reviews