Although it may not seem like the case from an outside perspective, most people in cities love to chat with new people, especially those who ask them questions about the city. Take a stroll through a neighborhood you like and pop into stores that interest you. While browsing, chat with the sales people and let them know you're new and are looking for cool or fun things to do in the city. More often than not, you'll strike up a conversation, learn new things, and perhaps even make a friend! There's no better way to find where to go and what to do than from the locals.
A consoling thing to remember is that people move all the time nowadays, and because of this, sites like Meetup are becoming more and more popular. Find a group or club that interests you—preferably one that will lend itself naturally to talking—and join! Not only will it introduce you to people with similar interests to you, but it could also help you make work connections. By surrounding yourself with people who enjoy similar activities as you, you might learn other ways to get involved with these hobbies.
Even those who deem themselves "not sporty" can have fun in a sports league. Not only are there varying levels of seriousness and sports experience required in leagues, there are also many sports that are less tasking than others. Physical activity oftentimes helps to break the ice more quickly, so joining a sports league can help you feel part of a group almost right away. In addition, most sports activities lead to drinks at a bar afterward, which provides a relaxed setting in which to converse with your new teammates.
From joining a kickboxing class to signing up for a new course at your local university, taking a class when moving to a new city is one of the easiest ways to meet new people. By placing yourself in a new setting in which you're learning alongside those around you, the chances of having to interact with your classmates will be high. And due to the ongoing nature of a class, you'll have months to cultivate friendships with new acquaintances.
If your job has a set schedule, it might be worth it to look into where your free time is going. Should you find that you typically spend weekends alone or lazing around the apartment, getting a second (and much less strenuous) job might be a good idea. Many people meet future work connections, friends, and even spouses at their second jobs—all of which can prove fruitful when moving to a new city where you know no one. Find work you enjoy—such as becoming a barista at your local coffee shop, if you love caffeine—and work a couple of hours a week. By finding a side gig that also lets you interact with many people throughout the day (i.e., working with customers), you're furthering your chances of making connections quickly.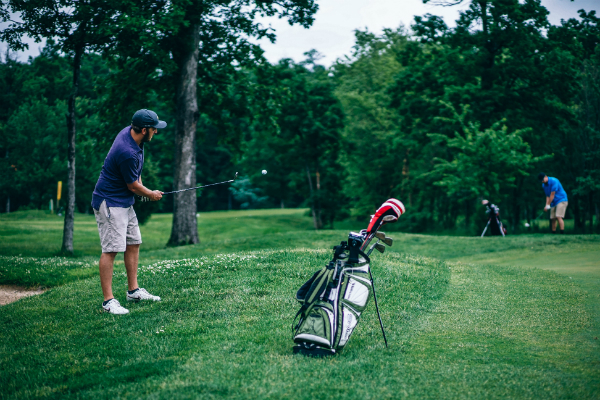 Although it may not matter where you went to high school, college is a different story. It's a unifying place that bonds alumni to one another for the rest of eternity; and they're more than thankful for it. There are alumni bars where you can grab a bar stool and watch the big games with your fellow classmates. You could also join a club house where alumni gather for guest lectures, drinks, and other events. Alumni are often happy to connect with others from their school, and in turn, happier to help them out. 
Perhaps the best part of networking is that one connection can lead to many more. And while networking and friendship don't always go together, one can lead to another. Once you've met a couple of people in your new city, host a party or small get-together and invite your new friends to bring their friends. By opening the gates to their connections, you are allowing everyone to network—including yourself.
<> Embed Vault Blogs Slideshow
It can be difficult to understand how to break into certain communities when relocating to a new place. With all the stress of getting a job and moving, the added burden of having to find ways to meet people can be overwhelming. And the bigger the city, the more daunting this task can be. Luckily, we've got seven foolproof ways to network with people in your new city.
Join Gold to Unlock Company Reviews