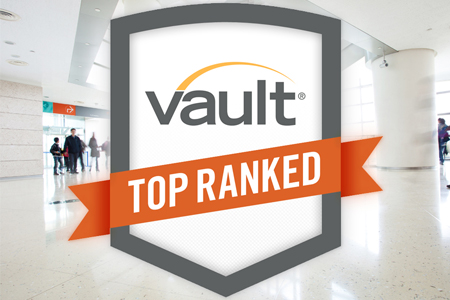 On May 31st, Vault.com launched the first significant redesign of its website in more than four years. Along with a new look, the redesigned site provides a better overall user experience and expands the depth and breadth of Vault.com's existing content.
The new site provides easier navigation and enhanced functionality. Search results have been greatly improved, and there are now helpful "finders" for companies, schools, internships, and professions.
Our career guides in law, finance, consulting, and other industries now feature a convenient "read now" option, which enables users to purchase a guide online and immediately read the PDF or ePub version on their computer, tablet, or smartphone.
In addition, we've added more than 20 new ranking categories across companies, schools and internships, as well as thousands of new company and school profiles.
We've also added a wealth of career advice content. We've expanded industry and job profiles, added several new sample résumés and cover letters, and posted numerous new articles on interviewing and career advice.
Fortune has called Vault.com "the best place on the Web to prepare for a job search." We believe our new site will only enhance this well-established position as the premier destination for career and job information, further helping readers to launch, navigate, and succeed in their careers.
Join Gold to Unlock Company Reviews