"Nothing in the world can take the place of persistence. Talent will not; nothing is more common than unsuccessful men with talent. Genius will not; unrewarded genius is almost a proverb ... Persistence and determination alone are omnipotent."
"Adhere to your purpose and you will soon feel as well as you ever did. On the contrary, if you falter and give up, you will lose the power of keeping any resolution, and will regret it all your life."
"Think about every problem, every challenge we face. The solution to each starts with education."
"Yours is not the task of making your way in the world, but the task of remaking the world which you will find before you."
"If you live long enough, you'll make mistakes. But if you learn from them, you'll be a better person. It's how you handle adversity, not how it affects you. The main thing is never quit, never quit, never quit."
"It is not the critic who counts; not the man who points out how the strong man stumbles, or where the doer of deeds could have done them better. The credit belongs to the man who is actually in the arena…who strives valiantly; who errs, who comes short again and again,…but who does actually strive to do the deeds; who knows great enthusiasms, the great devotions; who spends himself in a worthy cause; who at the best knows in the end the triumph of high achievement, and who at the worst, if he fails, at least fails while daring greatly, so that his place shall never be with those cold and timid souls who neither know victory nor defeat."
"When angry, count to ten, before you speak; if very angry, a hundred."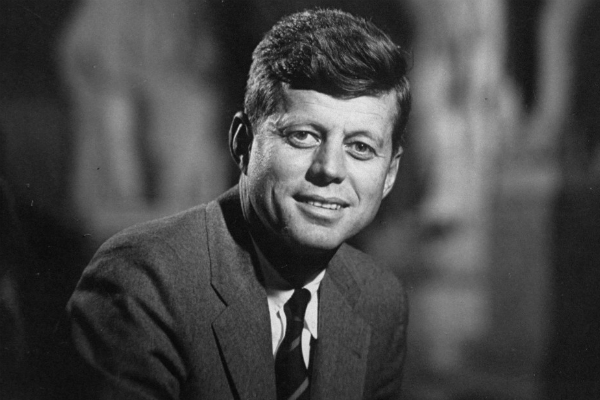 "Let us never negotiate out of fear. But let us never fear to negotiate."
"Whatever you do, tell the truth."
"For honest merit to succeed amid the tricks and intrigues which are now so lamentably common, I know is difficult; but the honor of success is increased by the obstacles which are to be surmounted. Let me triumph as a man or not at all."
"If your actions inspire others to dream more, learn more, do more and become more, you are a leader."
"One voice can change a room. And if one voice can change a room, then it can change a city. And if it can change a city, it can change a state. And if it can change a state, it can change a nation, and if it can change a nation, it can change the world. Your voice can change the world."
<> Embed Vault Blogs Slideshow
Every year, Americans celebrate Washington's birthday (more commonly known as Presidents' Day), honoring the wisdom and courage past presidents have shown during their presidencies. From ending slavery to ending wars, the Presidents of the United States have accomplished phenomenal feats, both large and small. We've selected some of the most inspirational quotes from US presidents that can also be applied to the workplace. Here are some of our picks, which follow the trajectory of one's career.
Join Gold to Unlock Company Reviews