2021 Most Prestigious Internships
At a place where employees see their work have a worldwide impact very quickly, internships are fast-paced and exciting.  Google interns from computer engineering backgrounds work on everything from creating logos to conducting research, and the...
The NASA Langley Research Center (Hampton, VA) offers paid (stipend), year-round (3 sessions), highly competitive research internships for exceptional students to work with Langley researchers on some of the Nation's most important, difficult,...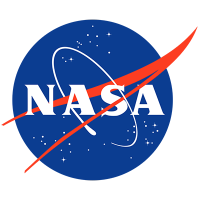 Apple offers full-time and part-time paid internships doing hands-on work on technical operating functions, hardware engineering, software engineering, applications, finance, operations and marketing.  The company sponsors speaking events and...
Microsoft's ambitions to put a computer on every desk have evolved to put a computing device just about anywhere and connect it to the cloud rather than anchor it to a desk. Besides the Windows operating system and Office suite of productivity...
Tesla is accelerating the world's transition to sustainable transportation and electricity consumption by designing and manufacturing electric vehicles and energy storage systems. Based in California, Tesla employs more than 13,000 people across...
SpaceX seeks top talent to join its Intern Program. The SpaceX year-round program offers an unparalleled opportunity to play a direct role in transforming space exploration and helping to realize the next evolution of humanity as a...
Goldman Sachs is a leading global investment banking, securities and investment management firm that provides a wide range of financial services to a substantial and diversified client base that includes corporations, financial institutions,...
J.P. Morgan is one of the most respected financial institutions in the world. We've been doing first-class business in a first-class way for more than 200 years, and we've played a leading role in helping companies grow and markets develop....
When it comes to social networking, it's wise to put your best face forward. Facebook, the social networking juggernaut, lets users share information, post photos and videos, play games, and otherwise connect with one another through online...
Morgan Stanley offers 14 Internship Programs for undergraduates and 6 internship programs for students pursuing an MBA, MFE or PhD. Internship Programs are offered in the following lines of business: Investment Banking, Fixed Income,...