2020 Best Health Care Internships
The Abbott internship program offers access to senior leadership, career development, rewards, and meaningful work across various functions, including engineering, science, finance, information technology and marketing. Every year, Abbott hosts...
Baxter touches millions of lives every day with products and services that are essential building blocks of healthcare. Baxter's U.S. Internship Program provides interns with 12 weeks of supervised and practical work experience that is...
The Softheon Summer Internship Program is an opportunity for students to contribute to the growth and mission of Softheon. Through the duration of this 10-week program, Interns will work on department-specific projects, participate in classes...
*NOTE: CVS Health recently combined with Aetna.* Aetna is a leading diversified health care benefits company that is helping to transform health care by providing and advancing the information, tools and resources people need to achieve their...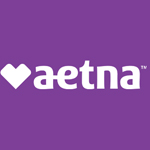 CVS Health offers a comprehensive internship program designed to engage MBA, Masters and Undergraduate students, impart valuable skills, and offer insight into a potential career path with a Fortune 7 company. Highlights include a structured...