2020 Best Accounting Internships
Programs offered at PKF O'Connor Davies give students hands on experience, allowing them to explore a career in public accounting. Interns broaden their network by participating in community service, Firm events and social activities. Interns...
ENVISION allows students to explore potential career paths with Elliott Davis while obtaining the technical skills, training, and work experience needed to excel in the public accounting field. Interns also participate in various community...
Moss Adams is currently seeking Interns for Summer of 2020. Interns gain knowledge of the firm's Assurance and/or Tax practices through working with multiple clients across a variety of industries. A typical summer internship is 32 - 40+ hours...
As an intern at Plante Moran, you'll be treated just like entry-level staff. Although each internship is slightly different, most interns work on actual client projects, getting a real feel for the profession, the firm, and its...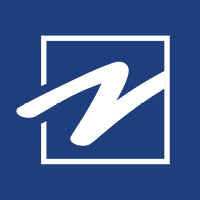 H&CO's internship program, known as H&CO Academy, is designed to empower and provide students with first-hand experience in different projects and actual client engagements. Throughout the academy program, you will be exposed to clients...
Frank, Rimerman + Co. LLP offers a unique eight week rotational internship that allows students majoring in accounting to try audit, tax, consulting and more! The program is centered around the firm's headquarter Palo Alto office, but some...
The Frazier & Deeter program is designed to fully immerse interns into the everyday work life of an accountant. Interns are assigned Associate-level work after about two weeks of intensive training. There is a buddy outing every other week...
As an Intern at Armanino, you will be exposed to one of Armanino's key service departments – Audit, Tax, Consulting, Business Management or Risk Assurance and Advisory. You will gain hands-on experience, working alongside professionals at all...
• Assist in performing audits, reviews, compilations and tax compliance • Work on varied client assignments, both in-office and "out in the field" • Work with all levels of staff to understand both audit and tax • Experience a program designed...
KPMG offers internship opportunities in both the winter and summer in Audit, Tax, Advisory and Business Process Groups.  The internships offer college students an array of enriching personal and professional development opportunities, including...