2019 Best Internet & Social Media Companies
Amazon.com began as a bookstore, and becomes a store for almost all products. Its website still offers millions of books, as well as other media, home furnishings, clothing, pet supplies, office products, health and beauty, jewelry, consumer...
Google is a search engine. Core to Google's business is its ubiquitous Search product; other key products and platforms include Android, Chrome, Gmail, Google Drive, Google Maps, Google Play, and YouTube. The firm generates revenue through ad...
Facebook is the face of social media, for good and bad. The social networking juggernaut, which continues to grow even as it struggles with public relations issues related to privacy, security, and fake news, lets users share information, post...
LinkedIn helps people connect to other people in the business world. The firm operates an online professional network designed to help members find jobs, connect with other professionals, and locate business opportunities. The site has grown to...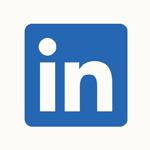 Twitter, is a global platform for public self-expression and conversation in real time. Twitter allows people to consume, create, distribute and discover content and has democratized content creation and distribution. The service has become a...
Netflix and chill? More like Netflix and bill the increasing numbers of global viewers who subscribe to the video streaming service. The world's leading internet streaming company distributes movies and TV shows in a variety of genres and...
Snap owns and operates the Snapchat smartphone app, which lets social media users take photos and videos, attach messages, and send them to other users. The twist: The messages disappear in a few seconds, so there is a lot less pressure to look...
Yelp offers user-generated reviews and information on local businesses and service providers through its website and mobile app. Its content covers restaurants, beauty & fitness, health, and home and local services, as well as shopping...
YouTube is definitely not your father's method of sharing video footage. The company has amassed a collection of user generated content, thousands of short films and television episodes, and hundreds of full-length movies. Serving more than...
SCORE 7.942
2018 Not Ranked
eBay is a well-known e-commerce platform for online auctions and boasts more than 180 million users and over 1 billion listings globally. Trading goods every second of every day, eBay offers an online forum for buying and selling merchandise...