2019 Best Hardware & Equipment Companies
Ask Siri to name the most successful company in the world and it might respond: Apple. And it's not just out of familial pride. Apple consistently ranks highly in profit, revenue, market capitalization, and consumer cachet and it was the first...
Operating in 170 countries with a network of more than 250,000 channel partners, HP uses the power of ideas to put technology to work for everyone, everywhere. HP's slogan is "HP invents, engineers, and delivers solutions that amaze." The firm's...
Dell Technologies made its name as a supplier of built-to-order personal computers. Now, as a bigger, more mature company, Dell wants to build-to-order answers to its customers' IT needs. It remains a top PC company, #3 behind Lenovo and HP Inc....
Cisco Systems (Cisco) is a maker of the network gear -- routers, switches, and servers as well as software -- that moves information around the internet and corporate networks. The company, which has dominated the market for internet...
SCORE 8.624
2018 Not Ranked
Intel Corp. is one of the computer chip companies, Intel offers platform products that incorporate various components and technologies, including a microprocessor and chipset, a stand-alone SoC, or a multichip package. It has dominated the PC...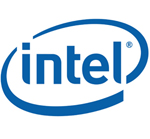 International Business Machines (IBM) bets that cognition is the ignition for growth. The company is investing in it what is calls cognitive computing systems, led by the Watson artificial intelligence platform, that help customers analyze...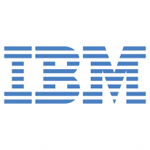 Xerox Corp. is not a copy of its former self. The company, whose name has been a synonym for "to copy," remains a leading seller of copiers and printers, from basic black-and-white output to high-end color systems. These days, Xerox makes most...
QUALCOMM is a leading designer and supplier of computer chips that mobile phone and wireless carriers depend on to get signals straight. The company pioneered the commercialization of the code-division multiple access (CDMA) technology used in...
SCORE 7.453
2018 Not Ranked
Dell EMC offers a range of products and services to help companies create their digital infrastructures. The unit of Dell Technologies offers servers, storage, and cybersecurity technologies, as well as consulting services for planning and...
NCR's products don't "ka-ching" anymore, but the company still registers with people and money. Born in the 1880s as National Cash Register, NCR is a leading maker of ATMs, point-of-sale (POS) terminals, bar code scanners, and related printer...