2022 Vault Law 100
With two centuries under its belt, Cravath, Swaine & Moore LLP is one of the nation's preeminent law firms. Cravath has settled on a lean-and-mean approach to world dominance with two strategically placed offices in New York and London.  ...
Skadden is one of the most profitable and well-known law firms in the world. It was the first law firm to report $1 billion in annual revenue—now an industry brass ring. While the firm may be best known for its M&A prowess, it is an all-star...
A BigLaw powerhouse, Sullivan & Cromwell has followed—if not created—the blueprint for legal success: It has grown internationally and in response to the increasing cross-border M&A, restructuring, and finance transactional demands of...
Latham is one of the world's largest law firms. With more than 3,000 attorneys in 30 offices around the world, Latham practices in all the major jurisdictions in the U.S., Europe, the Middle East, and Asia and regularly represents companies...
Kirkland & Ellis, one the world's most elite law firms, is known for its corporate, intellectual property, litigation, M&A, private equity, and restructuring work. With more than 2,900 lawyers, the firm is regularly recognized as one of...
Davis Polk & Wardwell LLP boasts one of the nation's best and most comprehensive corporate departments, with impressive teams in capital markets, M&A, finance, restructuring, and tax. Its lauded litigation practice includes top-notch...
For decades, Paul, Weiss has valiantly defended the coffers and reputations of some of the world's largest financial institutions and companies. Though perhaps best recognized for its courtroom dazzle, the firm's prolific corporate and...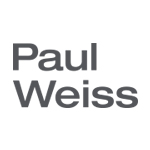 With more than 1,400 attorneys across 10 countries, Gibson Dunn & Crutcher is a force. Among the top firms in the country, Gibson Dunn is well known for its litigation and trial work—especially its bustling Appellate Litigation and...