2019 Best Travel & Leisure Companies
American Airlines Group (AAG) is the largest airline in the US and one of the largest in the world. The company's mainline carriers provide scheduled air transportation along with its group of regional subsidiaries and third-party regional...
Delta Air Lines is one of the world's largest airlines by traffic. Through its regional carriers, the company serves about 300 destinations in about 50 countries, and it operates a mainline fleet of 1,000-plus aircraft, as well as maintenance,...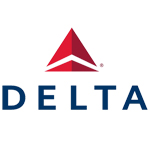 SCORE 9.513
2018 Not Ranked
Southwest Airlines is the largest carrier of US domestic passengers and has enjoyed almost half a century of straight profitable years amid the airline industry's ups and downs. The airline employs a single aircraft type—the Boeing 737—and...
Las Vegas Sands (Sands) brings a touch of Venice to the US and China. Replete with gondoliers and a replica of the Rialto Bridge, the company's Venetian Las Vegas offers a 225,000-sq.-ft. casino and a 7,000-suite hotel, as well as a shopping,...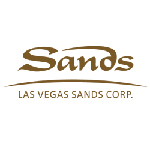 Marriott International is one of the world's leading hoteliers. The company operates or franchises some 7,300 hotel, residential, and timeshare properties worldwide. Its hotel portfolio, which comprises nearly 1.4 million guest rooms, includes...
If you need a bed for the night, Hilton has a few hundred thousand of them. Hilton Worldwide is one of the world's largest hoteliers with a lodging empire that includes about 6,100 properties comprising about 972,000 in about 120 countries,...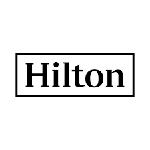 Carnival Corporation offers a boatload of fun. The company is the world's most popular cruise line, boasting nine leading cruise lines and over 80 ships with a total passenger capacity of more than 230,000. Carnival operates in North America...
Booking Holdings (formerly The Priceline Group) operates six of the world's leading online travel tools. Booking.com is its namesake and top brand and offers online reservation services for nearly 2.6 million properties -- including hotels,...
MGM Resorts International is one of the world's largest gaming firms. The company's properties include some of the biggest names on the Las Vegas Strip, including MGM Grand, The Mirage, Park MGM, as well as Luxor, Bellagio, New York-New York,...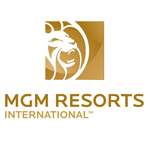 Starwood Hotels & Resorts Worldwide knows how to shine a light on hospitality. One of the world's largest hotel companies, it has nearly 1,300 properties in about 100 countries. Starwood's hotel empire consists of upscale brands such as...