2019 Best Food & Beverage Companies
PepsiCo butts heads with its eternal rival The Coca-Cola Company. PepsiCo's beverage brands include Pepsi, Mountain Dew, Tropicana, Gatorade, and Aquafina water. The company also owns Frito-Lay-maker with offerings such as Lay's, Ruffles,...
The Coca-Cola Company is a nonalcoholic beverage company in the world and one of the world's most recognizable brands. It is home to more than 500 beverage brands, some 20 of those billion-dollar-brands, including four of the top five soft...
Tyson Foods spreads its wings beyond the chicken coop. While it is second of the largest US chicken producers (with processing capacity of some 45 million a week), Tyson's Fresh Meats division makes it a giant in the beef and pork sectors as...
One of the world's largest snack companies, Mondelez International owns a pantry of billion-dollar brands such as Cadbury and Milka chocolates; LU, BelVita, and Oreo biscuits; Trident gum; and Tang powdered beverages. The company's portfolio...
Mars makes chocolates, snacks, and other products for Earth's consumers. It makes globally recognized brands M&M's, Snickers, and the Mars bar, as well as other confections such as 3 Musketeers, Dove, Milky Way, Skittles, and Twix. Through...
General Mills is high in the ranks of consumer-packaged goods companies. Some of its #1 and #2 market-leading brands include Betty Crocker dessert mixes, Gold Medal flour, Pillsbury cookie dough, and Yoplait yogurt. It competes with Kellogg to...
SCORE 8.373
2018 Not Ranked
ConAgra Foods fills the refrigerators, freezers, and pantries of most households. The company makes and markets name-brand packaged and frozen foods that are sold widely across the US, including in Wal-Mart stores. ConAgra's cornucopia of...
From the company's home base in Battle Creek, Michigan, Kellogg Company battles with rival General Mills for the #1 spot in the US cereal market. Kellogg, founded in 1906, boasts many familiar cereal brands, including Kellogg's Corn Flakes,...
Forget those original 57 varieties. H. J. Heinz now has thousands of products. One of the world's largest food companies, Heinz makes ketchup and other condiments, soups, sauces, frozen foods, beans, pasta meals, infant food, and other processed...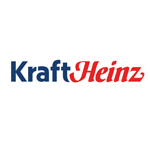 Anheuser-Busch (A-B) has brewed up a billion-dollar business with its Buds. The company is best known for brewing Budweiser, one of the world's largest-selling beers by volume. Other A-B labels include Bud Light, Busch, Michelob, Stella Artois,...