2019 Best Auto Companies
General Motors (GM), one of the world's largest auto manufacturers, makes and sells cars and trucks worldwide under well-known brands such as Buick, Cadillac, Chevrolet, and GMC. Business divisions GM North America and GM International handle...
Ford Motor is striving to build smart vehicles for a smart world. One of the "Big Three" automakers in the US (with GM and Fiat Chrysler), the company manufactures cars, trucks, and SUVs under the Ford and Lincoln brands –- and finances sales...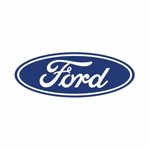 Its cars might not be as American as apple pie, but Honda North America keeps the US appetite for Hondas sated. The subsidiary of Honda Motor coordinates the operations in North America that manufacture, market, and distribute Accord, Civic, and...
Nissan North America designs, engineers, and produces automobile and commercial vehicles under the Nissan and Infiniti brands. With nearly 3 million sold, Rogue will lead Nissan's turnaround as the company's top-selling in United...
Founded in 2003, the company designs, develops, manufactures, and markets high-performance, technologically advanced electric cars and solar energy generation and energy storage products. Tesla sells more than five fully electric cars, among...
A wholly owned subsidiary of Toyota Motor Corporation , Toyota Motor North America is the holding company for all of its parent's North American operations, covering sales, engineering, and manufacturing subsidiaries from offices in New York,...
Volkswagen Group of America is the US sales arm of Volkswagen AG (VW), Europe's largest automaker. The company sells Volkswagen and AUDI cars through about 1,000 dealerships in the US. Volkswagen Group of America also handles other VW brands,...
A key subsidiary of BMW, BMW of North America provides marketing, sales, and financial services through almost 1,200 dealerships and motorcycle retailers. The company imports and manufactures BMW brands, such as the 1, 3, 5, 6, 7 Series; the X5,...
Hyundai Motor America (HMA) makes, sales, and services the Elantra, Sonata, and other Hyundai vehicles for the US market. Its Hyundai Motor Manufacturing facility, one of the most advanced in North America, includes a stamping facility, weld...