2015 Vault Consulting 50
Founded in 1973, Bain is one of the world's most prestigious consulting firms. The firm's 12,000+ employees help the world's top business leaders make big decisions that will direct their organizations' futures, and then help them realize those...
COVID-19 Update During this uncertain time, McKinsey is taking a through cycle approach, meaning we continue recruiting and don't foresee major changes to our hiring approach. We are honoring the extended offers we've made, including for our...
The name may sound local, but Boston Consulting Group's reach-and expertise-is anything but. With almost 19,000 employees in over 90 offices in 50 countries, the firm ranks as one of America's Largest Private Companies, according to Forbes...
Strategy& is the global strategy consulting business of professional services firm PwC. Formerly Booz & Company, the firm was acquired by PwC in the spring of 2014. Strategy& is one of the industry's top strategy houses, helping...
Deloitte provides industry-leading audit & assurance, consulting, tax and risk & financial advisory services to many of the world's most admired brands, including nearly 90% of the Fortune 500® and more than 5,000 private and middle...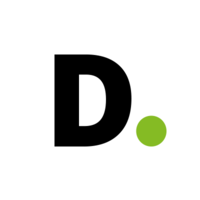 PwC's (PricewaterhouseCoopers) Advisory practice, PricewaterhouseCoopers Advisory Services LLC ("PwC Advisory Services"), provides a mix of industry and functional expertise to help its clients address their most interesting and complex business...
The Brattle Group answers complex economic, regulatory, and finance questions for corporations, law firms, and governments around the world. Originating in 1990 as a five-person outfit, Brattle combined with Incentives Research, Incorporated in...
Oliver Wyman is part of the Marsh & McLennan Companies (MMC), a global professional services network with brands and affiliates in more than 100 countries. The largest component of Oliver Wyman Group is Oliver Wyman, a management consulting...
If the consultants at The Cambridge Group were your Economics 101 professor, you would not have learned supply and demand, but rather demand and supply. The simple belief that demand should be placed before supply is the principle that...
Accenture, a global professional services company with 482,000 people in more than 120 countries, provides a range of services and solutions in strategy, consulting, digital, technology, and operations. Combining deep experience and specialized...