2013 Vault Consulting 50
Bain & Company is a global consultancy that helps the world's most ambitious change-makers define the future.  Across 59 offices in 37 countries, the firm works alongside clients as one team with a shared ambition to achieve extraordinary...
McKinsey & Company is a privately owned management consulting firm. Roundly considered the most prestigious company of its kind, it has achieved a near-universal level of renown, despite a decades-long commitment to confidentiality that...
With nearly 21,000 employees in over 90 offices in more than 50 countries, Boston Consulting Group ranks as one of America's Largest Private Companies, according to Forbes . The firm partners with leaders in business and society to help them...
Strategy& is the global strategy consulting business of professional services firm PwC. Formerly Booz & Company, the firm was acquired by PwC in the spring of 2014. Strategy& is one of the industry's top strategy houses, helping...
Deloitte provides industry-leading audit and assurance, consulting, tax, and risk and financial advisory services to many of the world's most admired brands, including nearly 90% of the Fortune 500® and more than 5,000 private and middle-market...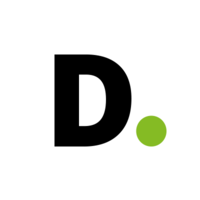 Oliver Wyman is part of the Marsh & McLennan Companies (MMC), a global professional services network with brands and affiliates in more than 100 countries. The largest component of Oliver Wyman Group is Oliver Wyman, a management consulting...
Since 1926, Kearney has been trusted advisors to the world's foremost organizations and continues to live by the principles established by their founder Andrew Thomas (Tom) Kearney so long ago: "Our success as consultants will depend on the...
PwC's (PricewaterhouseCoopers) Advisory practice, PricewaterhouseCoopers Advisory Services LLC ("PwC Advisory Services"), provides a mix of industry and functional expertise to help its clients address their most interesting and complex business...
Boston-based Analysis Group provides expertise in economics, finance, health care analytics, and strategy to top law firms, Fortune 500 companies, global health care corporations, and government agencies. Much of the firm's work is grounded in...
Censeo Consulting Group specializes in strategy and operations, with a specific focus on mission-driven organizations. The firm tries to break away from the traditional consulting model by using its own business model, one that is based on three...