2020 Best Boutique Consulting Firms
ClearView is a boutique consulting firm in the life sciences strategy field. The company has enjoyed exponential growth since its founding in 2007, providing advice and insights across four main areas of focus: pharmaceuticals, biotechnology,...
COVID-19 Update At ghSMART, the health and safety of our team and clients remain our top priority. Given that we have always worked remotely, we are fortunate to have had less disruption due to the novel coronavirus than others. However, to...
Founded in 2002, Insight Sourcing Group is a consulting firm that focuses exclusively on strategic sourcing and procurement. Led by alumni of some of the world's top consulting firms, including the likes of Accenture and Deloitte, Insight...
For more than 30 years, Putnam Associates has grown into a premier strategy consulting firm serving biopharmaceutical, biotechnology (cell, gene and tissue therapies), diagnostics, medical device, and related clients in the healthcare space. The...
Founded in 1991, The Keystone Group is a management consulting firm that works with mid-market manufacturing and distribution clients. The firm is based in Chicago, with another office in Atlanta. Manufacturing Profit Keystone operates in...
Founded in 2014 by former Big Four consultants, entrepreneurs, designers, and engineers, Ignyte Group is a management and digital experience consultancy located in the heart of Washington, DC. The firm strives to bridge the gap between...
SCORE 9.007
2019 Not Ranked
Founded in 2012, Blue Matter is a specialized management consulting firm serving the life sciences industry. The firm maintains offices across the United States and Europe. Blue Matter works to help pharmaceutical and biotechnology companies...
Clarkston Consulting is a business and technology consulting firm serving the consumer products, retail and life sciences markets. Besides its headquarters in Durham, N.C., the firm has offices in six U.S. cities. Clarkston Consulting was...
The professionals at Health Advances consult about one thing and one thing only: health care. Established in 1992, the firm's core belief is that focusing on just one industry allows it to provide clients with greater resources and focused...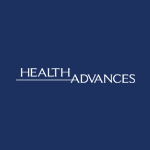 SCORE 8.918
2019 Not Ranked
DeciBio Consulting is a boutique strategy consulting and market research firm focusing on the life science industry.  DeciBio's mission is to provide the market intelligence and strategic insights that drive disruption and innovation in the...