2018 Best Market Research Companies
SCORE 8.791
2017 Not Ranked
comScore knows the score when it comes to measuring advertisement, content, and consumer audiences of each across media platforms. The company creates its products using a global data platform that combines information on digital platforms...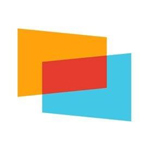 Forrester is one of the leading research and advisory firms in the world. The firm works closely with business and technology leaders to develop strategies for driving growth. Forrester gains powerful insights through its annual surveys of more...
SCORE 8.082
2017 Not Ranked
The NPD Group helps its more than 2,000 clients fatten their coffers by giving them the skinny on consumer behavior. A global market research firm, the NPD Group offers retail sales tracking services, partnering with some retailers representing...
The Interpublic Group of Companies (IPG) is one of the world's largest advertising and marketing services conglomerates. The company has offices in more than 100 countries from which it operates three global networks that provide integrated,...
Millward Brown provides market research services, specializing in brand performance, from more than 85 offices in 55 countries. Its research data helps customers develop brand strategies, select an appropriate media mix, choose advertising, and...
SCORE 7.553
2017 Not Ranked