A Day in the Life: Auditor for the ABC Federal Contract Audit Agency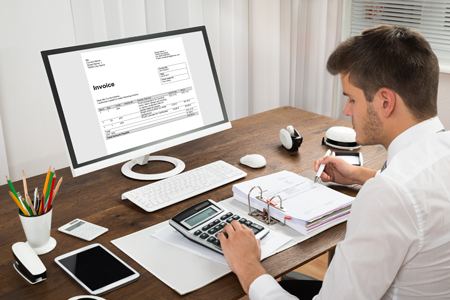 8:00 a.m.:  I arrive at my office in a large West Coast city.  I usually spend my first couple of minutes checking emails and putting together my "to do" list of things I need to finish during the day.  My supervisor may have left something on my desk from yesterday that he wants me to read.
9:00 a.m.: A company calls our office to ask about a letter they received, saying that we will be looking over their contract with another federal agency. Our office audits (reviews) contracts for various agencies in the federal government in our region of the country. These can be construction contracts, leases for buildings or purchase agreements for vehicles.  The list is virtually endless.  Whatever the federal government might have need for.  It's our job to make sure that the items are procured correctly.
10:30 a.m.:  I get an email from my supervisor about finishing up an audit on a supply company that sells office equipment to federal agency Z in our region.  We have had some problems locating the items they claim to have delivered.
11:00 a.m.:  I take a ride over to the warehouse in which the office equipment is supposed to be located.  I take notes on what items have been delivered and what is missing.  It turns out that the company had in fact delivered the materials that they claimed, but the warehouse overseer had miscounted the items in the warehouse.
12:00 p.m.:  On the way back to the office, I stop for lunch at a local café and grab a sandwich to go.  I just take the food back to office and eat it at my computer while doing some personal emailing.  Some days I will go out to eat with the other workers in the office.  Generally, things are very collegial.  Even the supervisors come out to eat with the younger auditors.
1:30 p.m.:  I spend most of the afternoon using an Excel spreadsheet to tabulate the costs and expenditures of a construction contract for a new federal agency building being built downtown.  Generally, things are in order.  But it is my job to use my finance and accounting background to ensure that the federal government is not being taken advantage of.  I like the freedom I am generally given to do projects and work on accounting problems like this.
3:00 p.m.:  Training begins.  Every Monday we spend the last two hours of the day learning new concepts that can be useful in any accounting practice.  Sometimes taught by our supervisors, the classes teach us the proper way to use software or the easiest way to calculate certain items.  However, more often the lectures are given by someone from outside of the agency who is brought in to teach auditing techniques and principles.  Much of what we learn was already covered in our two-month training program.  We review the principles in these classes in order to answer practical questions some of us might have.
5:00 p.m.:  I usually get out of the office by 5 p.m.  There are some instances when I am needed to stay later, but these usually are not too pressing.  I do take some work home with me if I want to do some reading.  However, often I am unable to take the documents out of the office because they are confidential.  So I have to do the work while I'm in my office.
Join Gold to Unlock Company Reviews